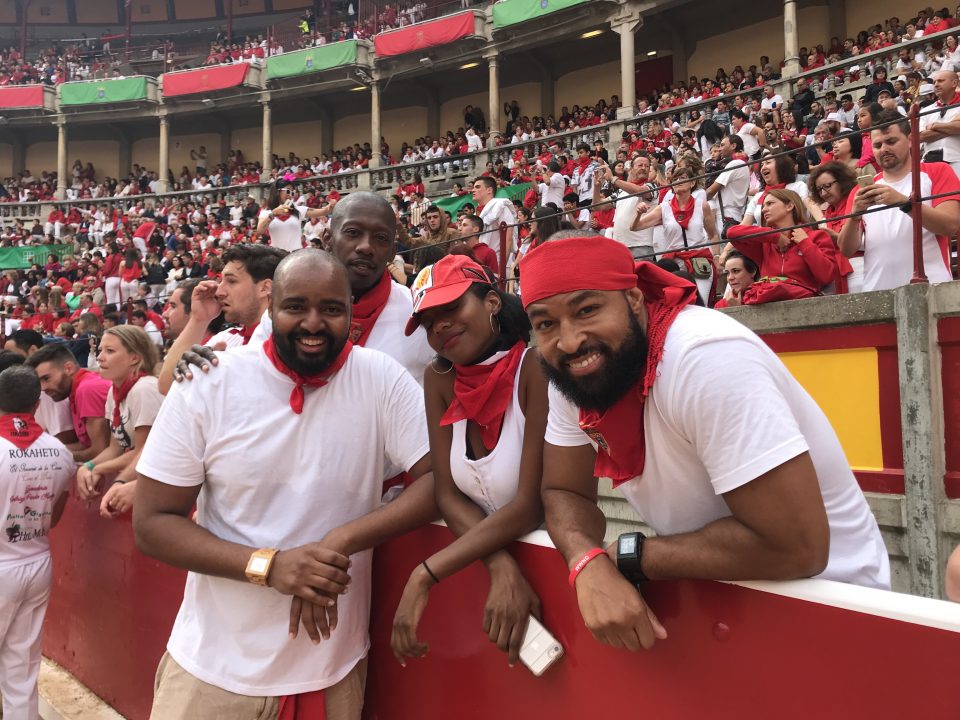 Darius Broadwater is a man who loves a good adventure.
The Chicago-based advertising director is a proud member of Kappa Alpha Psi, an avid world traveler, an art collector, a marathoner, and an all-around Renaissance man.
Rolling out spoke with Broadwater about his bucket list, his love of travel and his latest cultural experience: running with the bulls in Pamplona, Spain.
Why did you create a bucket list for your life?
When I was 19, I was reading a magazine that had an article about 50 things to do before 50. It was basically the author's bucket list for the halfway point of his life. The writer's list had a lot of random and interesting things that really stood out to me. So, I immediately created my own. In the last 20 years, my list has gone through about six different alterations.  Some stuff has been added and some removed. I'll probably never really complete it, but it always gives me things to look forward to and check off. 
Why was running with the bulls in Spain something you wanted to experience?
Running with the bulls was on my very first list and has survived the many different versions. I don't know how I was introduced to the festival of San Fermin, but I always wanted to do it. It was totally crazy and insane but well worth it.
How many things have you checked off on your current list?
I have quite a few, maybe 30. They range from visiting Robben Island in South Africa, to running a marathon, to going to a Super Bowl, to joining a fraternity.
How did you recruit friends to participate in this Spanish cultural event?
I didn't recruit anyone. It actually happened pretty organically. I'm blessed to have a good network of friends and associates who travel as much as I do. I sent out a text a couple of weeks ago to see if anyone was going, and luckily a few of my frat brothers were going. 
How do experiences like this forge brotherhood and friendship?
The best part about travel is that you are completely out of your comfort zone. If you are with others, you have to rely on one another in a different way than you would if you were home. After the experience, you always have that shared moment in time. 
What is the best part of traveling the world?
Travel is the best education you can have. You learn more about yourself and your country when you are outside of it. Travel provides a great break in reality. You become an active observer of culture and place that is not your own. It gives me time to think and relax. Trips always give me great stories to tell.