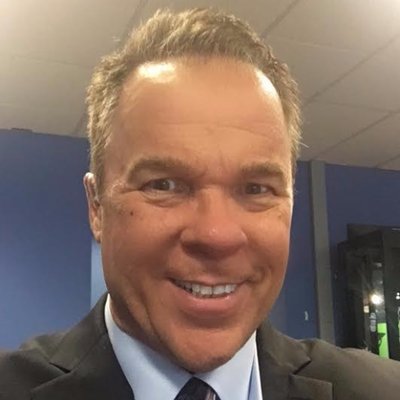 Former meteorologist Paul Ossmann is suing CBS46 in Atlanta, accusing the news station of allegedly firing him because they were promoting diversity over qualifications.
Ossmann, 62, fired off a lawsuit in Fulton County, Georgia, saying that he experienced a "racially and ethnically discriminatory termination," and saying that his former general manager Lyle Banks fired him so that he could promote a Hispanic woman as the chief meteorologist to advance diversity in the newsroom. Ossmann accused the GM of "illegal activism," claiming the GM and co-workers created a "racially hostile work environment."
The former weatherman also said that nationally renowned news anchor Sharon Reid, who is Black, and Thomas Roberts, who is White, subjected him to "racist and ageist insults" during his tenure at the station. In the complaint obtained by the Atlanta Journal-Constitution, Ossmann said Reid referred to him as a "white dog" and a "piece of s—," and said other coworkers referred to him derisively as "Kellogg" to mean that he was a "cornflake."
The AJC reports that Meredith Corp., which owns CBS46, responded to Ossmann's lawsuit forcefully, stating that he repeatedly engaged in behavior that was unsavory and highly objectionable.
In a statement that was sent to the AJC, Meredith Corp. said Ossmann was terminated April 8, 2019, "for cause based on multiple complaints from female co-workers of conduct that violated our workplace policies. CBS46 conducted investigations into each of these multiple complaints. Ossmann's discharge was not only appropriate but necessary and consistent with our values. Meredith will defend vigorously against Mr. Ossmann's false allegations that attempt to obscure that fact."
Meanwhile, Reed, who left the station in May, has yet to respond to Ossmann's claims.
Ossmann is seeking lost wages and compensation based on mental and emotional anguish from the suspension and termination from the TV station.