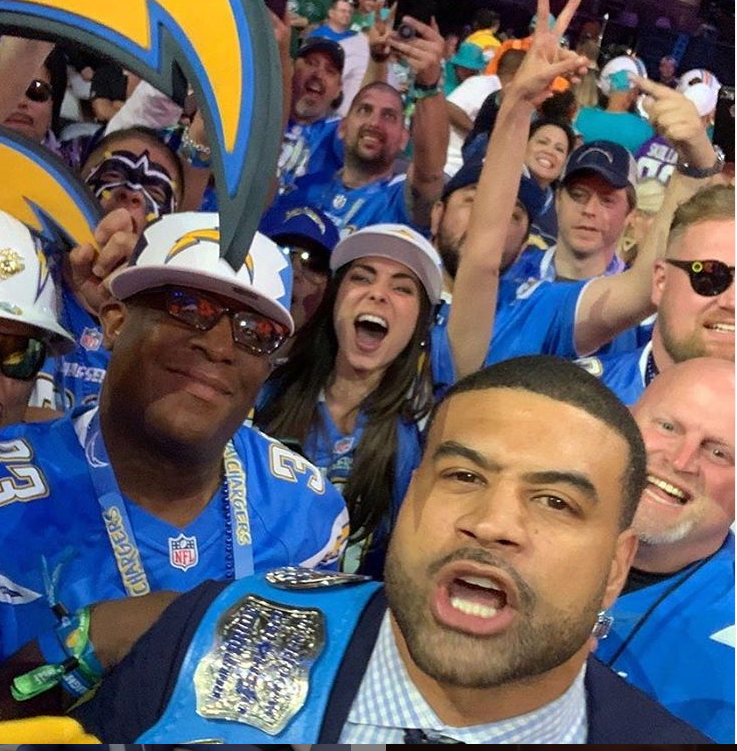 A former NFL star is being sued by the parents of a dead Playboy employee, accusing him of supplying their daughter with a common date-rape drug and possibly sexually assaulting her before she overdosed.
Shawne Merriman, 35, who was a highly-decorated defensive lineman for the San Diego Chargers before the team moved to Los Angeles, is the subject of a lawsuit by the family of Kimberly Fattorni. The former Playboy employee died in 2017 after an all-night party from a toxic cocktail of alcohol, cocaine and GHB, (more commonly known as a date-rape drug), according to an autopsy report obtained by The Blast and TMZ.
Merriman vehemently denies having anything to do with Fattorni's death. The authorities had cleared Merriman of any wrongdoing back in 2017. At the same time, the coroner listed Fattorni's death as accidental.
According to TMZ, Fattorni was invited by a promoter to attend a club event on an unspecified date and location in 2017. Later, Fattorni attended a house party hosted by the same promoter. According to lawsuit documents that TMZ has accessed, the parents allege that the promoter texted Merriman, saying, "Got 3 wh—- over," with the insinuation that Merriman could come over and get with one of the women.
The parents alleged that Merriman did show up at the house party. Just hours before her death, the parents said Fattorni texted the unidentified promoter, saying that his friend poured a "G" in her drink, meaning GHB. Later, after Fattorni went to her friend's house, they called 911 when she was found unresponsive. The parents allege in the lawsuit that Merriman was at the house at the time their daughter passed.
Moreover, the parents claim they are in possession of inflammatory texts from the same promoter, who allegedly said this about Merriman: "Shawn killed her a–, what a f—ing idiot," as well as: "That dumba– been drugging girls for years."
Merriman says he is not culpable in Fattorni's death.
"The police thoroughly investigated and found no wrongdoing whatsoever by Shawne. The fact that they are raising this now, two years after the fact, demonstrates the baseless nature of these allegations," the rep said according to TMZ.