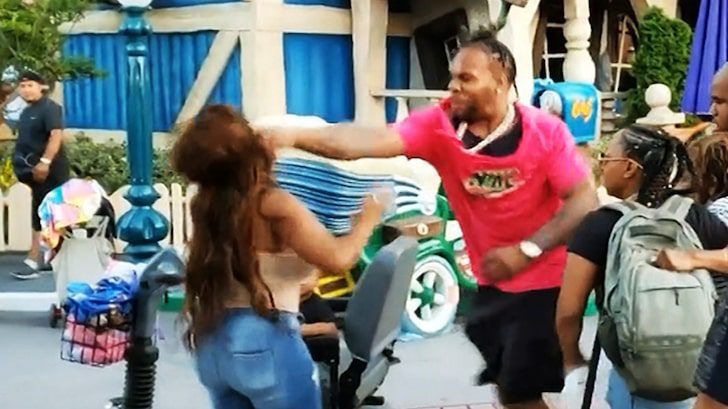 Two siblings who were involved in a violent brawl at Disneyland in Orange County, California, were charged on July 23. The violent incident took place on July 6 and was captured on video.
A verbal confrontation occurred between the family members which escalated into a physical fight. Disneyland security was not at the location when the fight occurred.
Avery Robinson, 35, of Las Vegas punched, slapped and pushed his sister, brother-in-law, and girlfriend. On the video, Robinson swung at his sister after she spit in his face. Children began crying as the adults continued to scuffle.
Robinson was charged with corporal injury on a spouse, assault, assault with a deadly weapon and two counts of criminal threats. He is also facing five counts of misdemeanor battery and four counts of child abuse and endangerment.
Robinson's sister, Andrea Nicole Robinson, 40, of Compton, California, was charged with four misdemeanor counts of battery and a misdemeanor count of assault. Prosecutors say she attacked her brother, his girlfriend and a Disneyland employee.
Avery Robinson faces seven years in prison and Andrea Robinson faces a maximum of two years in prison if convicted.