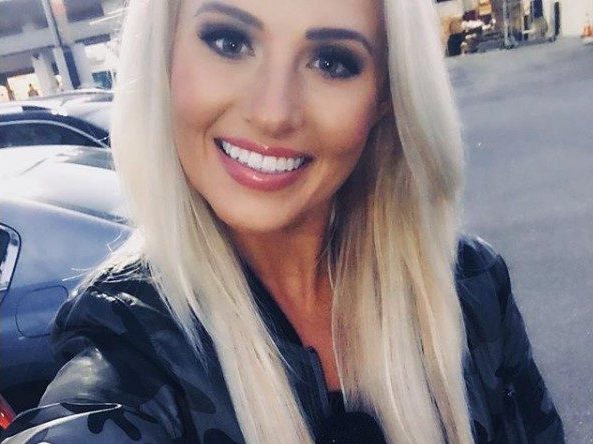 Tomi Lahren has built a career off making controversial statements when it comes to race and politics. However, Lahren may have gone too far when she made sexist comments about Democratic presidential candidate Kamala Harris.
During the most recent Democratic presidential debate, Lahren tweeted, "Kamala did you fight for ideals or did you sleep your way to the top with Willie Brown."
Lahren, host of "Tomi Lahren, First Thoughts," referenced a past relationship that Harris reportedly had with attorney Willie Brown during the 1990s when he was speaker of the California Assembly.
Your tweet was more than the "wrong choice of words." But I do think you learned a new word: defamation.#FireTomiLahren

— Mirna Chatten (@ChattenMirna) August 1, 2019
You're only apologizing because you got called out by your network. You are truly an awful human and I'm not sure why you still have Twitter as a platform. Whether you like it or not, you have a vagina…therefore you should avoid targeting other females sexuality. #KarmaSoon

— Րυɱ૦Ր Һคς ɿ੮ 🆘 (@BrandiLynn4Ever) August 1, 2019
Actually that the blonde could get away with this on twitter when others are suspended 🤔makes me wonder if twitter applies rules equally

— Barbara Main (@BarbaraMain07) August 1, 2019
What's even worse is that they have the audacity to bash kamala yet praise melania smh… you can't make this up

— Wildling Snow LATINO NATIVE (@sportsdude8778) August 1, 2019
After the tweet and being blasted on social media, Lahren apologized.
"Wrong choice of words," Lahren tweeted. "There are many other things to take [Harris] to task for and I will stick to those."