Shaun King calls out Jay-Z for partnering with NFL without Colin Kaepernick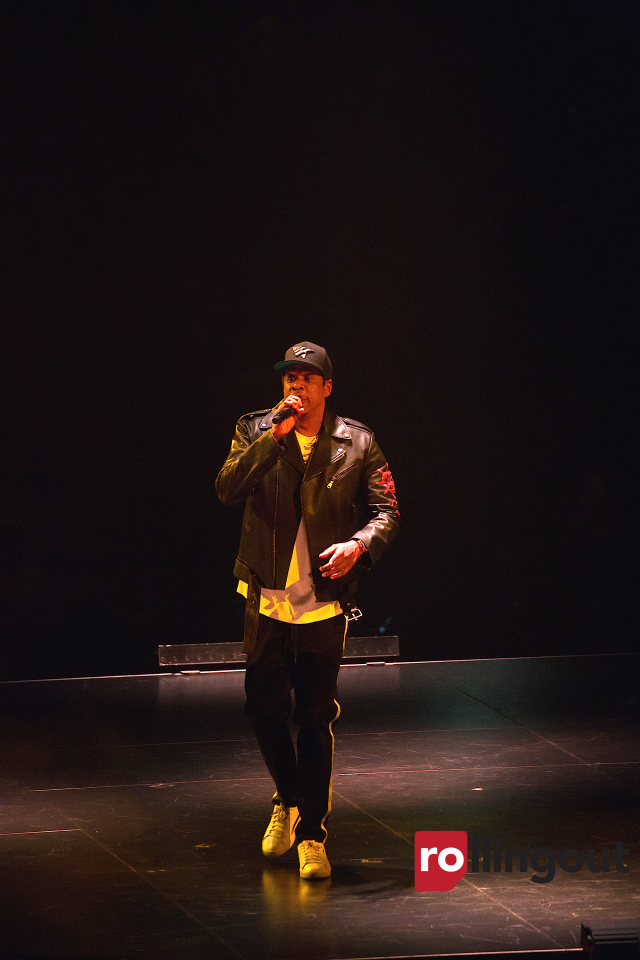 Jay-Z is receiving praise and backlash over his new partnership with the National Football League. The Brooklyn-born rapper and entrepreneur agreed to team up with the NFL to oversee some of the league's entertainment options and social justice initiatives.
However, some have issues with Jay-Z because Colin Kaepernick is not involved in the deal. One of the most vocal on Wednesday, Aug. 14, the day after the deal was announced, was activist Shaun King, who blasted Jay-Z's involvement in the partnership.
King tweeted: "If you are baffled by the move that Jay-Z just made with the NFL then you don't actually listen to his music. He's a proud capitalist. It's the primary theme of his career. Last year he dissed people who performed at the Super Bowl. Wore a Kaep jersey. They made him an offer.
"Jay-Z is what I would call a woke capitalist," King continued. "Woke describes his capitalism, but let's be clear, he's a capitalist, and if a good deal comes along, even if it means working with the NFL at the expense of Colin Kaepernick, he'll make the deal…I don't think Jay-Z violated a single one of his core principles by making a deal with the NFL while they actively ban Colin Kaepernick from ever playing another game for the rest of his life….Jay-Z did not speak to or consult with Colin Kaepernick before he made this deal with the NFL. He openly said that to the NY Times."
Kaepernick changed the face of sports by kneeling during the national anthem. Three years after his initial protest, Kaepernick settled with the NFL after suing the league for colluding to deprive him of his right to be employed. Kaepernick, a quarterback who once led the San Francisco 49ers to the Super Bowl, was not signed by any NFL team after his kneeling protest made national headlines. He decided to take a knee to protest police brutality and other forms of injustice in America.
While Kaepernick has yet to respond, his girlfriend Nessa Diab, a radio host on New York City's HOT 97 known professionally only as Nessa, posted her sentiments on her Instagram page.
She wrote: "COLIN never spoke to Jay-Z and NFL ahead of that deal being done. They NEVER included him in any discussions. (sic)"