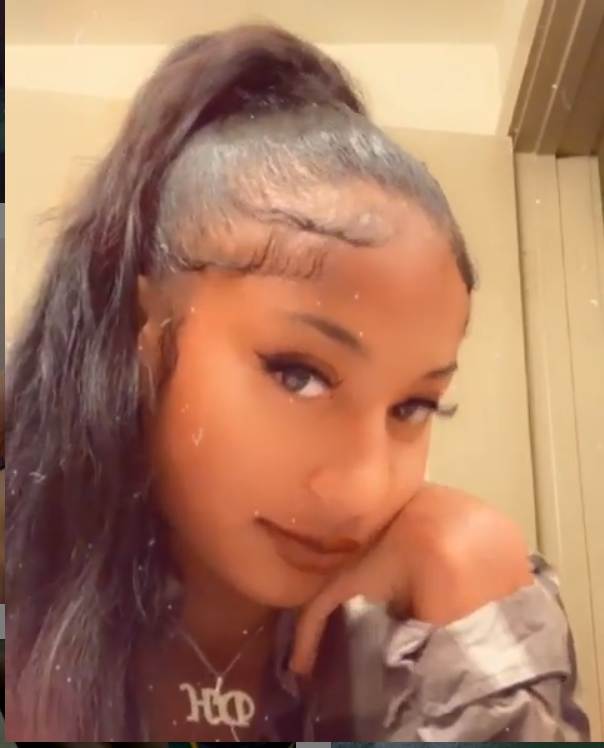 It seems like another lifetime when Dwight Howard stood atop the basketball universe after Orlando Magic vanquished LeBron James' Cleveland Cavs in the 2009 NBA Playoffs. That year, Howard became the youngest ever (age 24) to be named Defensive Player of the Year. In that banner year, he also made the All-NBA Defensive First Team and the All-NBA First Team, according to NBA.com. He was called an unstoppable "beast" and was headed to a first-ballot Hall of Fame induction.
But five babies and five babies mommas later – at last count – Howard is desperately clinging to an NBA career that careened out of control. Reports are that his reps reached out to Lebron's L.A. Lakers to try to join up with the man whose heart he crushed a decade ago.
Perhaps getting married will help provide the balance and stabilization that he seeks.
Howard, 33, has confirmed via Instagram that he is engaged to 21-year-old  Te'a Cooper, a basketball star at the University of South Carolina.
Photos of her began popping up on his social media platforms in the past several months. And, in one of the latest photos, Howard announced that he and Cooper were going to be husband and wife in an Instagram post that has since been deleted but screen-captured by The Jasmine Brand. Cooper is noticeably wearing a ring.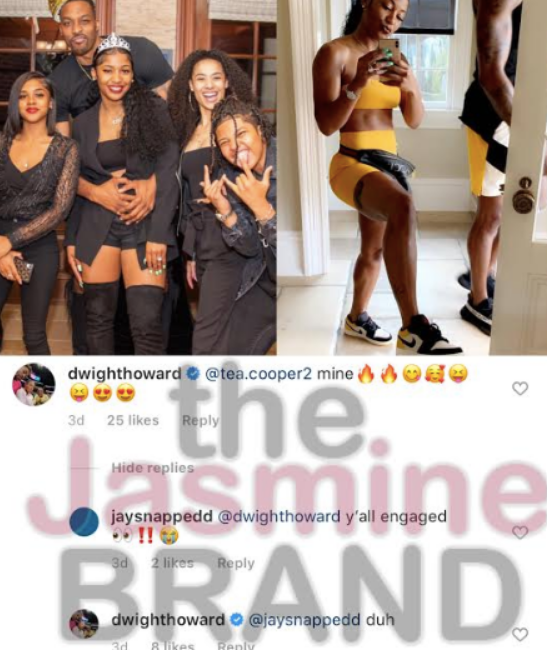 "Mine," Howard proudly proclaims while hugging her from behind. He added fire emojis.
"Y'all engaged?" a fan inquired.
"Duh!" replied Howard.
This development represents a welcome diversion from the $10 million from transsexual Masin Elije that had many in the sport and beyond questioning Howard's sexuality and plunging the athlete into a deep depression.
https://www.instagram.com/p/B0wIvFEAcp0/