"Real Housewives of Atlanta" fans were definitely in their feelings when Kandi Burruss and her daughter Riley each solicited birthday money from fans via CashApp.
This is the same Grammy-winning, multiplatinum and multimillionaire Kandi Burruss who purchased her daughter a Porsche for her 16th birthday last year that retails for about $65,000.
Subsequently, fans wanted to know how Burruss, who is worth upwards of $35 million, lives in a mansion and boasts multiple business ventures, could possibly champion her daughter peddling the public for coins. Their bank vault is bursting at the seams and most of her fans can barely pay their bills, critics decried.
The two actually posted their requests on their Instagram pages, which have since been deleted, of course, but were screen-captured by the likes of Atlanta Black Star and Straight From the A.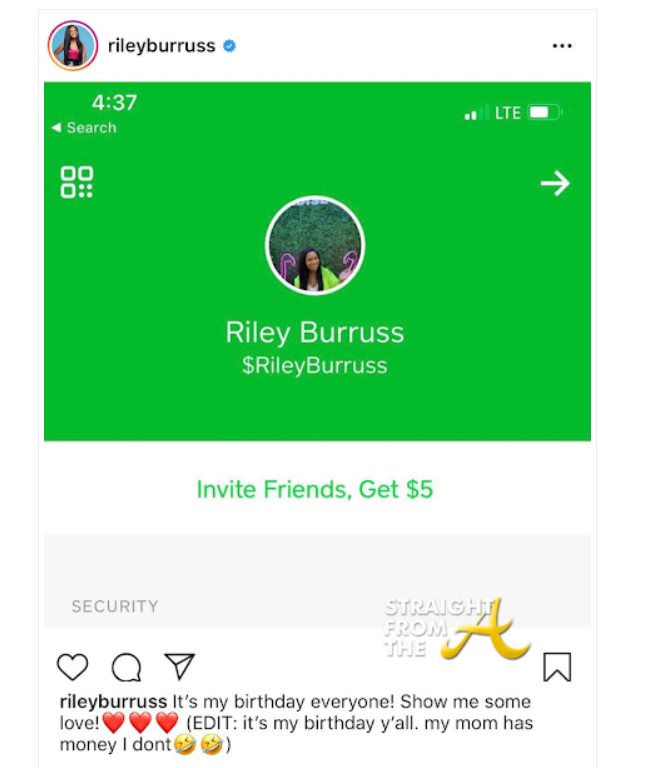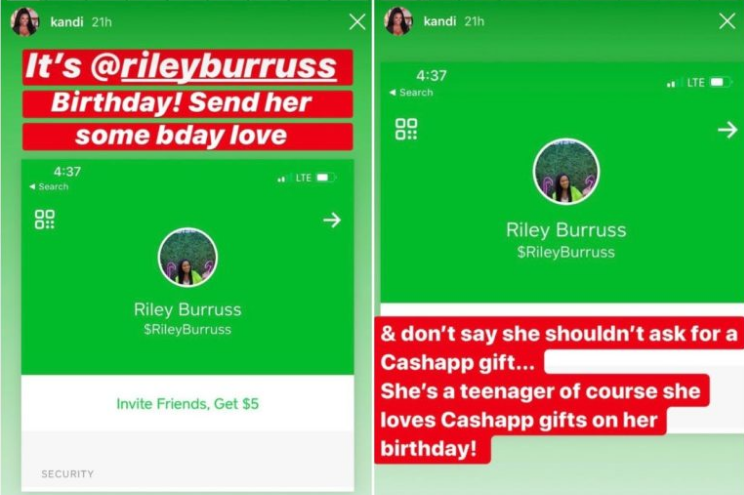 Fans took off on the two like torpedoes for their flagrantly bold requests:

"Wait a minute lololol not the cash app sis…shidddd YOU got the money boo! 😂❤️😘🤟🏾 Happy Birthday!!!"
"Girl your drive Porsche leave me alone … lol Happy birthday 🎉🎈"
"Rich ppl asking for money from poor ppl. Sounds like the government."
"Girl your mother richer than all of us put together stooopp 😂"
"Ur mom co-wrote no scrubs naaaa tf 😂"
"Girl it's ppl out here STRUGGLING in REAL life and you asking for coins from the average Joe when your mom is rolling in doe⁉️ no ma'am‼️ happy birthday. Take this moment to reflect, give thanks, and GIVE BACK. Not take! Happy birthday beautiful ☺️"
After being drenched in the torrential downpour of hate and constructive criticism, Kandi and Riley Burruss came back and offered to give away $500 to someone else's CashApp for her birthday. Riley Burruss would then pick the lucky person randomly.
https://www.instagram.com/p/B1kDTWkJpdy/
What do you make of Kandi and Riley Burruss' birthday request as well as their follow-up Instagram post to give money away?