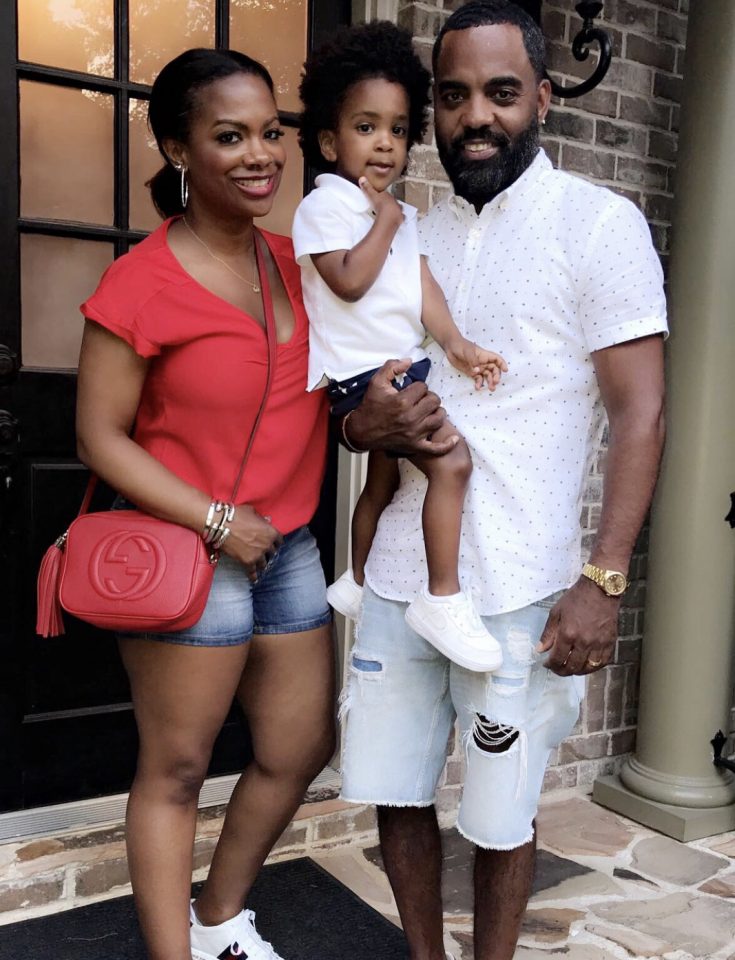 The "Real Housewives of Atlanta" star and Xscape alum Kandi Burruss took to Instagram and shared a sexy and playful moment with husband Todd Tucker in her restaurant — Old Lady Gang Southern Cuisine — near downtown Atlanta.
Burruss is cheesing hard as she plays like she is about to mount Tucker as the camera flashes. Burruss captioned the photo: "Put your back into @todd167! 🤣🤣🤣"
Burruss' daughter, who is away on an internship at a law firm in New York, acted like she was embarrassed and lightly chastised her mother with the comment under this post: "put your leg down ma'am."
Fans had fun with the post.
One fan told Riley Burruss: "@rileyburruss girl let ya mama live 🙃😩😂😂😂😂😂."
Another added: "@rileyburruss stay outta grown folks business😩💀."
One fan agreed with Riley Burruss: "@rileyburruss tell your mama 😂😂😂."
Fellow RHOA cast member Shamea Morton was marveled by Burruss' smile, telling her:
"You have the best smile😍," while Yandy Smith of 'Love and Hip Hop: New York' added, "You so cute friend."
Another commenter summarized most of the responses by saying: "The smile on Kandi's face…….Priceless!!!"
Other fans remarked on how young and pretty Burruss looked:
"Kandi looks like a young tender with those braids, Todd likin dat. It's called being in a right place with yourself and those who genuinely love you 😘 😍 😍 😍😍😘Kandi your braids are gorgeous on you. Always great to see you and Todd having fun with each other!!"
Another said: "I swear I did not even recognize @kandi I'm like who is this young chick flirting with @todd167 Wow! You guys have a beautiful family. I didn't want to bring unwanted attention on the flight, but it was a pleasure having you guys on my flight from ATL to LGA last week! ♥️ -Delta Flight Attendant."