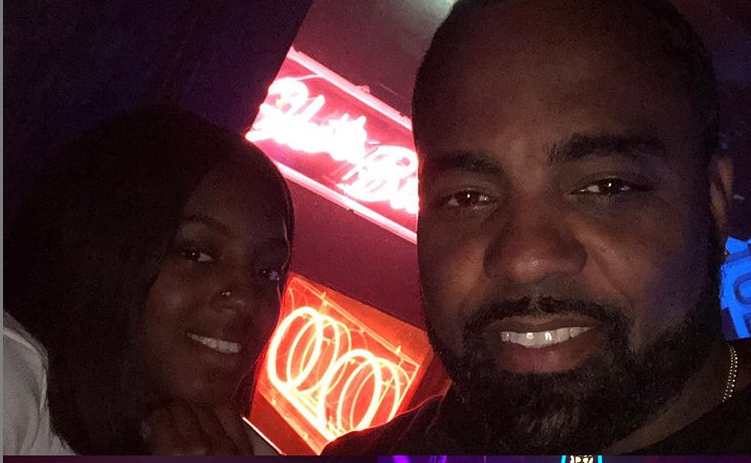 Kandi Burruss' husband Todd Tucker took a beating on social media for posting photos and videos of himself taking his young daughter, Kaela, to a strip club while hanging out in London.
But Tucker is completely unfazed, telling his critics to climb down off of him because he has no shame in his game. And, in fact, Tucker informed the public that he is taking his strip club game international as he chaperones his daughter through the seedy joints in London, Paris and Amsterdam.
Basically, he is telling horrified parents to fall back and get over it.
"Me and my daughter have been to the strip club before. We've been to Magic City," the TV show producer told TMZ, referring to a popular gentlemen's club in Atlanta. "Ain't no biggie. My daughter just turned 23. They are going to go anyway, so why not experience it with your kid."
Tucker said that he inherited his love of strip clubs — wait for it — from his own mother and has no regrets about taking his daughter with him to see a cornucopia of flesh.
"Even me and my mom have been to the strip club [together] before. It's in our genes," he added before giving parents out there a piece of advice.
"You need to spend more time with your kids — even if it's at the strip club," Tucker said. "Taking your kid to the strip club is cool. It's bonding. We throw some $1s together, smack a couple of booties. And she is able to see that 'daddy is cool,' and she's able to have those good conversations with me. Exposure is key."
Tucker's rationale is this: they are going to go anyway, and kids are having conversations about sex with each other that mothers and fathers should be having with them.
And one more thing: when the Tuckers get back to the United States, he said you'll be able to find them again at Magic City.