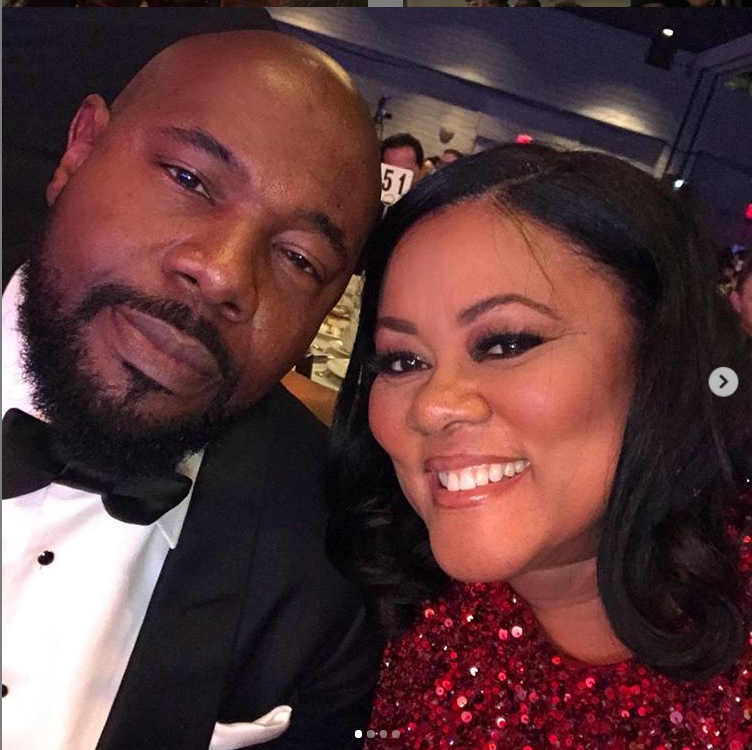 Lela Rochon Fuqua has emerged from her emotional bunker after her filmmaking husband Antoine Fuqua (famous for directing Denzel Washington's Oscar-winning performance in Training Day) was caught kissing Nicole Murphy in Italy a few months ago.
Ending her self-imposed moratorium on social media, Rochon boasts photos rocking her wedding ring while living her best life in exotic international locales such as Saint-Tropez and The Mediterranean Sea.
She has yet to address her husband's cheating scandal, and perhaps she never will. But she opened up her return to her 97,000 IG followers with the simple photo overlooking La mer Méditerranée with a simple caption: "God is Good."
Later, Rochon was photographed out with her girlfriends as they attended NBA legend Magic Johnson's 60th birthday in Saint-Tropez.
As rolling out previously reported, Fuqua, who also directed Washington in the blockbuster Equalizer franchise, and Murphy, created an international firestorm when paparazzi caught the two kissing passionately outside their hotel rooms while sporting matching coffee cups, bathrobes and towels. Murphy reflexively defended herself initially, saying the two were just sharing a quick "hello" kiss and quickly said goodbye.
Later, of course, a contrite Murphy returned to social media to apologize to Rochon for kissing her husband and claimed that she did not know he was married.
Fuqua, who was in Italy to accept the director of the year award, has never spoken publicly regarding the embarrassing fiasco.