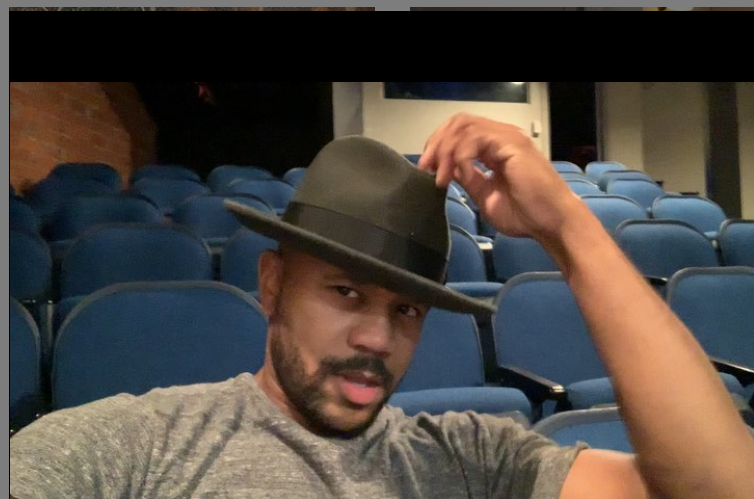 Actor Hosea Chanchez of "The Game" fame admits he'd been sexually molested by a friend's father when he was just 14 years old.
Chanchez unloaded his emotions to his 277,000 Instagram followers with a post that included a photo of the actor as a freshman in high school. Chanchez said his friend's father, whom he does not name, peppered him a bunch of personal and sexual questions weeks before giving him an uncomfortable ride home.
"About a year or so ago I remembered something I'd tried my whole life to forget," Chanchez began. "Actually I didn't try, I intentionally forgot. I remembered the conversation I had with myself when I was around 14. I convinced myself that no one needed to hear about this, people will judge me, people won't care either way and the truth could only hurt me, my family and everyone else's families. So I locked it away, until now."
The 37-year-old Montgomery, Alabama, native said he thought it was strange that the father insisted on driving him home that fateful day.
"(He) seemed insistent upon dropping me off himself. It seemed odd until I later realized he had been preparing me for this long ride home."
Fellow celebrities applauded and support Chanchez as he spoke his truth below:
Fellow celebrities appreciate Chanchez for sharing that traumatizing experience from his youth.
"Real Housewives of Atlanta" star Kandi Burruss said "this had to be hard for you but I thank you for doing this. Your story will definitely help others. ❤️"
Naturi Naughton of the hit show "Power" added: "😢The courage! The strength! I am BEYOND proud of you my friend! I have watched you grow as an actor, but more importantly as a man, and I feel blessed to call you a friend! Your healing will inspire others to heal! This man deserves to be EXPOSED! #ExposePredators #lightalwaysdrivesoutdarkness ☀️ I love you @hoseachanchez 💪🏾❤️."
And Meagan Good added: "Thank you Hosea.. this is what courage is.. thank you.. my heart is broken that you experienced this.. it's my truest belief that sometimes the things we experience in life make us powerful .. able and equipped to speak into the lives of others who need it and help save ..encourage, inspire .. help them not feel alone .. gives us the ability to truly be used by God for others good 🙏🏾 .. you can look into someone's eyes and help set them on their course simply by saying "I know you feel like no one understands, but "I" do".. I survived and so will you. .. thank you for your truth and for sharing your story .. thank you for your power 🙏🏾.. thank you for your willingness to be used 🙏🏾.. As a strong man and king, you have a literally just become one of my heroes. .. I'm proud to know you .. thankful for "you" and love you my friend and Brother 🙏🏾✨. Keep lighting up the darkness.. you've only just begun. As you said ~ #TheBeginning 🙌🏾🙏🏾✨"