Cardi B responds to fan who told her she got pregnant for 'these tickets'
What fans won't do to get their hands on Cardi B tickets.
The superstar "Bodak Yellow" singer, 26, returned to Indianapolis for a concert featuring fellow rappers Saweetie and Kevin Gates after she postponed the original show because of death threats.
One fanatical member of the "Bardi Gang" got herself pregnant to score Cardi tickets. The gesture melted the rap raven's heart.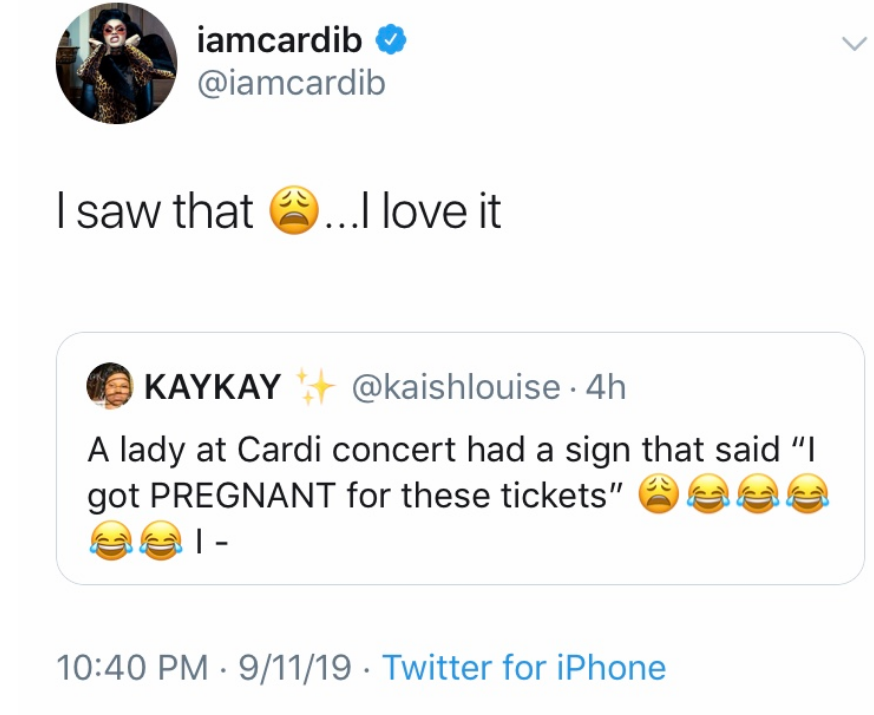 The mommy-to-be, Emily Trees, was unabashedly unapologetic about getting pregnant just to see Cardi B in concert.
Cardi B probably made that woman's year as the rapper wished her a healthy baby: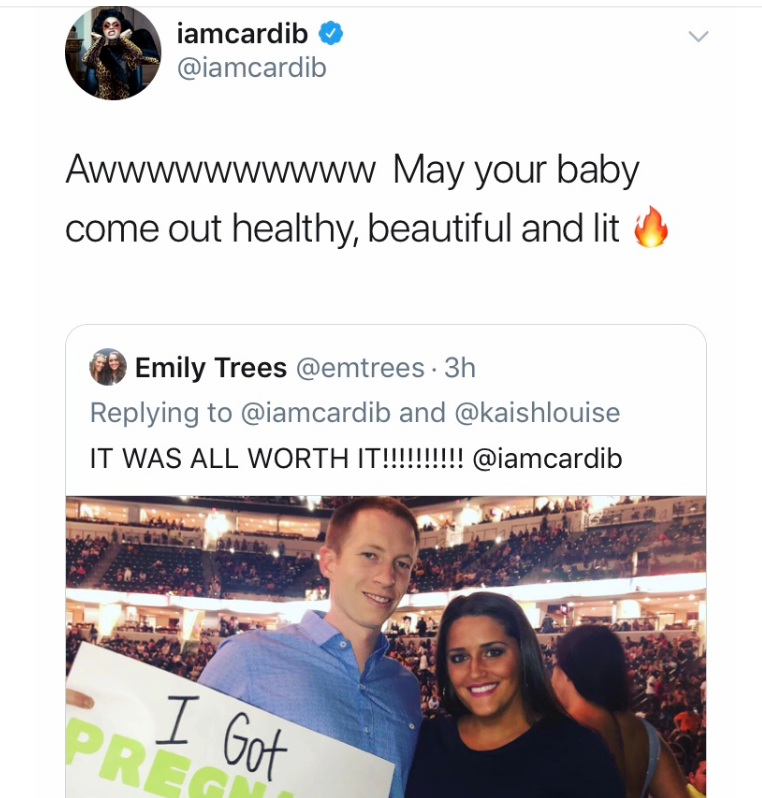 Cardi B, who is a proud and public proponent of Bernie Sanders's presidential candidacy, although she got some blowback that included threats, has quieted her political pronouncements. But after the show, Cardi told her fans her heart is overflowing from the love the patient fans showed her by coming out to see her after the canceled show a few months back.