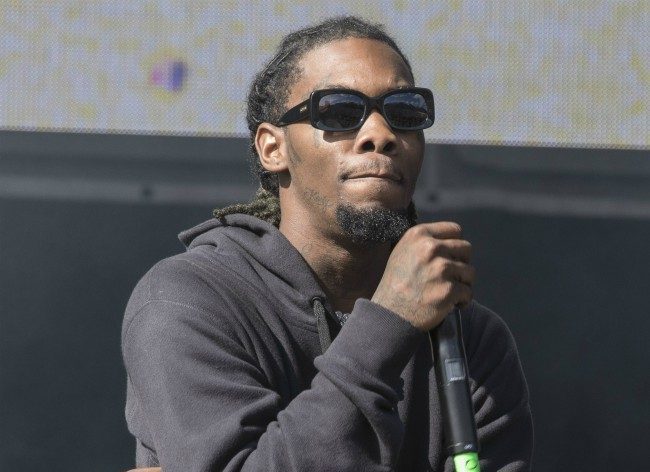 Rap star Offset declared he is sick and tired of inhaling the funky fumes of fellow rappers who struggle with hygiene habits.
In an interview with HypeBlast, the Migos group member went off on hip-hop heads who emit odious odors through their pores. Offset begs them to hose themselves off with all deliberate speed and frequency. He despises that certain stars are walking incubators for bacteria because they fail to get under a shower stream.
"Wash yo' a–" implored the 27-year-old husband of Cardi B. "I know a lot of you rap boys. Y'all be smelling a lil' stank too boy. You be spraying yourself with all that cologne. Wash yo' a– man."
Offset, born Kiari Kendrell Cephus in Atlanta, detailed his rigorous hygiene regimen that he doesn't deviate from whatsoever. He has a particular affinity for Dove soap and washes more than once daily.
While Offset did not put any particular emcee on full blast, he admonishes his fellow rappers to adhere to his meticulous self-care routine.
"My assistant gets cussed out if he leaves [the Dove soap] anywhere cause I don't like any other soap … squeaky clean. I like to smell good. I like my skin to shine."
Check out Offset's interview with HypeBlast in full below: