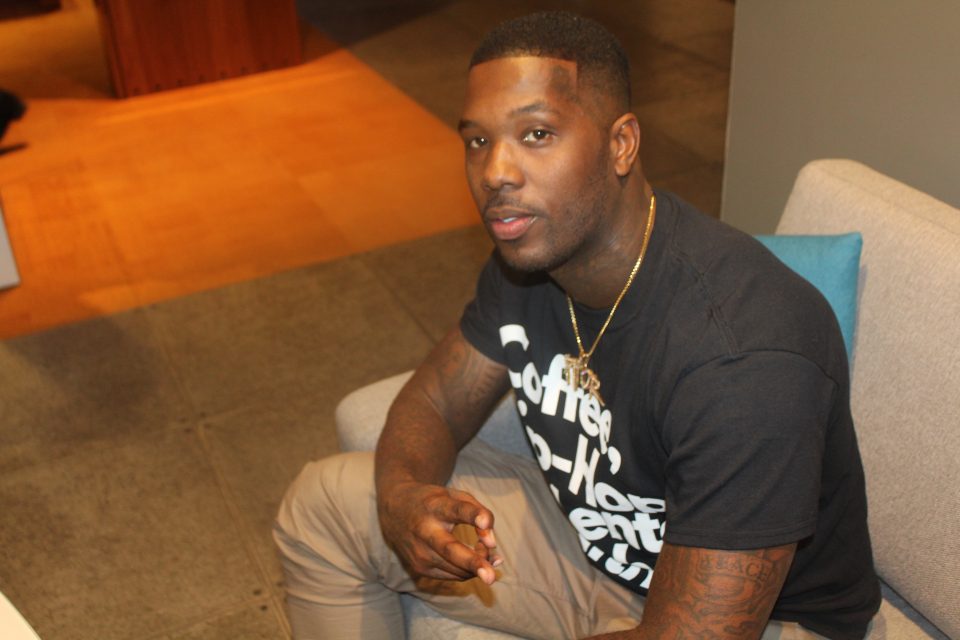 Recording and tattoo artist Phor from "Black Ink Crew: Chicago" is no stranger to mental health issues. In February 2019, viewers watched as his struggles with depression and suicidal thoughts played out in front of his colleagues and the cameras. His raw emotion in this vulnerable moment helped to catapult the discussion of mental health issues among Black men to another level.
According to the Centers for Disease Control and Prevention, suicide is the third leading cause of death among Black males ages 15 to 24. Suicide rates have doubled among Black men since 1980.
Rolling out spoke with Phor before his performance at the "Coffee, Hip-Hop and Mental Health" event on Sunday, Nov. 3, at AT&T's flagship store in Chicago. He shared why he is an advocate for mental health and how that affects him.
Can you describe your mental health issues and how they have affected you?
Everybody has to face their own demons. I suffer from depression. It's something I've been dealing with since I was a kid. It started at a young age as a result of not having my father in my life and all of that. You go through so many different things. Now I've decided to be more of an advocate. I'm here to speak and help others get through the things they are going through.
How does being an advocate for good mental health help you?
As much as it helps others, it always takes a piece of me. You will never be at 100 percent when you are battling something mentally. There are pros and cons to everything. I don't want to keep opening that wound, but at the same time, I feel like someone has to do it. In our community, it gets swept under the rug a lot. If I have to be the leader in the moment to speak on it, so be it.
Why is important for you to speak up about mental illness and mental health?
People forget that men have feelings, too. Being vulnerable is a problem nowadays. We get lost in this image of having to be a dominant alpha male. So many things get overlooked so we have to speak on it.