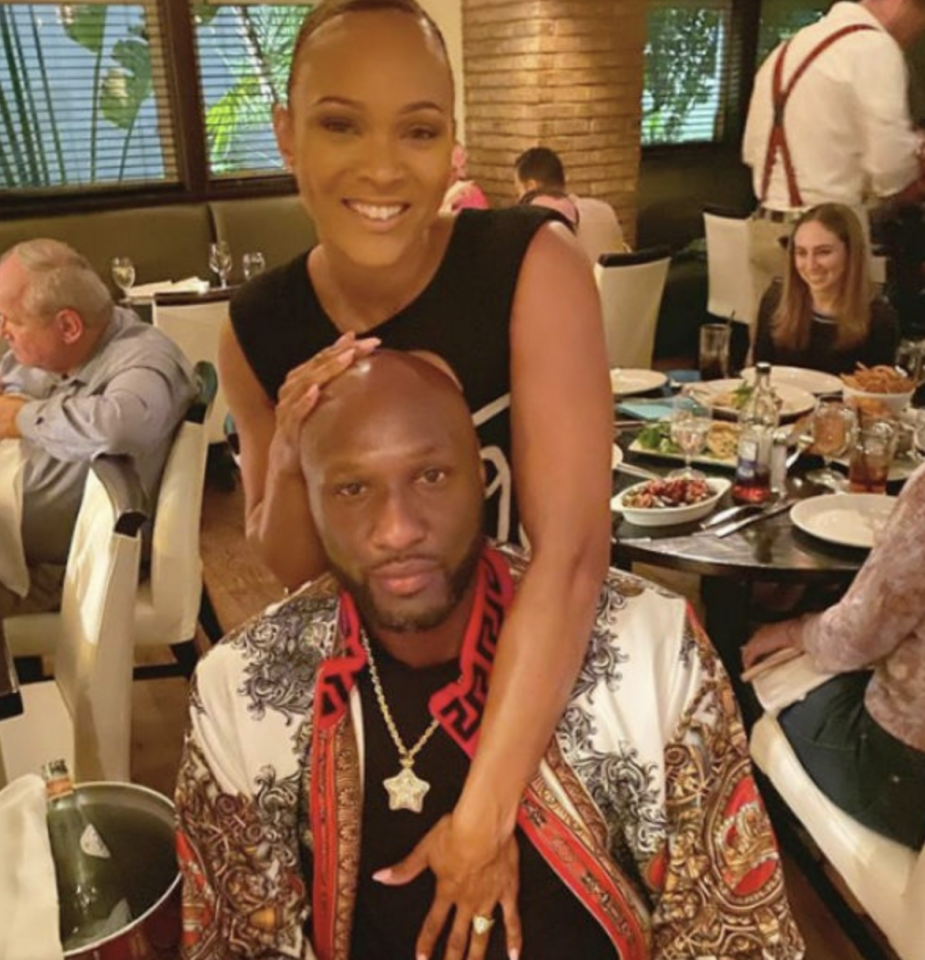 Lamar Odom's kids found out about his engagement on social media, and his teenage son didn't hesitate to share his feelings about it.
The 40-year-old retired basketball player announced on Instagram on Monday, Nov. 11, 2019, that he was to marry Sabrina Parr after four months of dating, and the news came as a shock to his 17-year-old son, Lamar Jr., who had no idea.
The teenager, who has a 21-year-old sister, Destiny, admitted Odom's family "don't approve" of his dad's new partner. He ranted in a now-deleted Instagram comment: "Not a [text] or phone call to see how people who've known this dude his whole life, to see how we would feel or react.
"Knew shawty for 4 months and already got you twisted, fam n friends already don't approve of homegirl but she already got your a– in a sunken place.
"Shame family gotta find out on social media but that's been how life been all the time as a son of an Odom.(sic)"
But on Tuesday, Nov. 12, Lamar Jr. admitted he went too far with his comment but admitted he was frustrated at being kept out of key moments in his dad's life.
Click continue to read more.