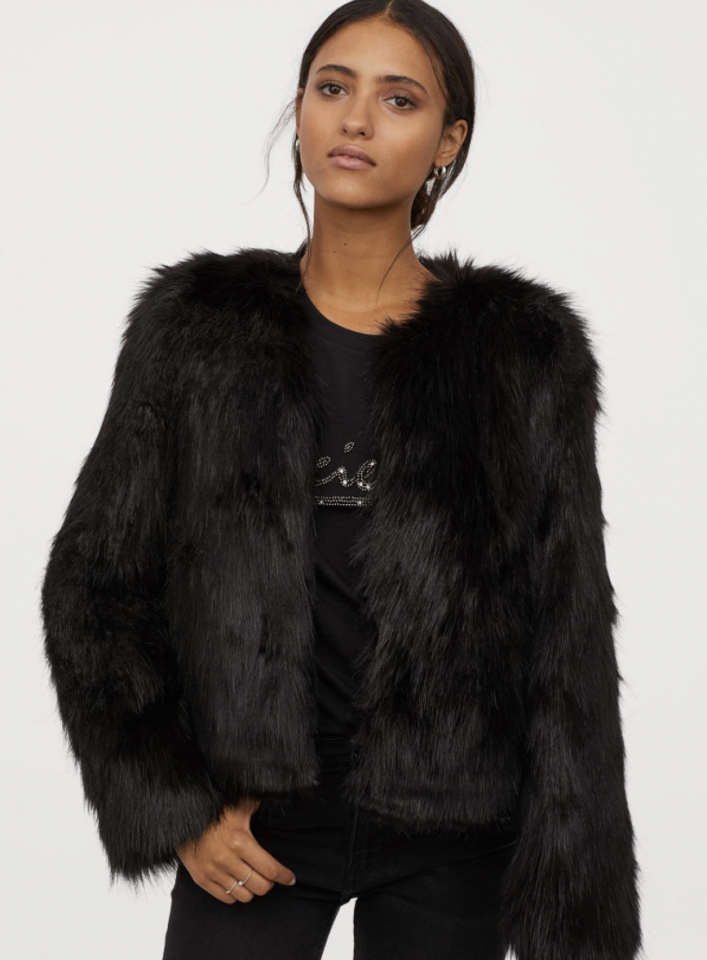 Some basic rules of fashion never change –  comfort and style are a must, even more so as temperatures drop and we move into the season to bundle. If you aren't prepared fashion-wise for the winter, we're here to help. Rolling out has compiled a collection of coats for all sexes that'll keep you warm and won't break your bank. Check out our list below.
H & M Short Faux Fur Jacket – When the weather drops below your certain temperature, you know its time to bring out your furs – real or faux. This faux fur is a very affordable option to add to your collection. Available at H & M for $59.99 (Featured above).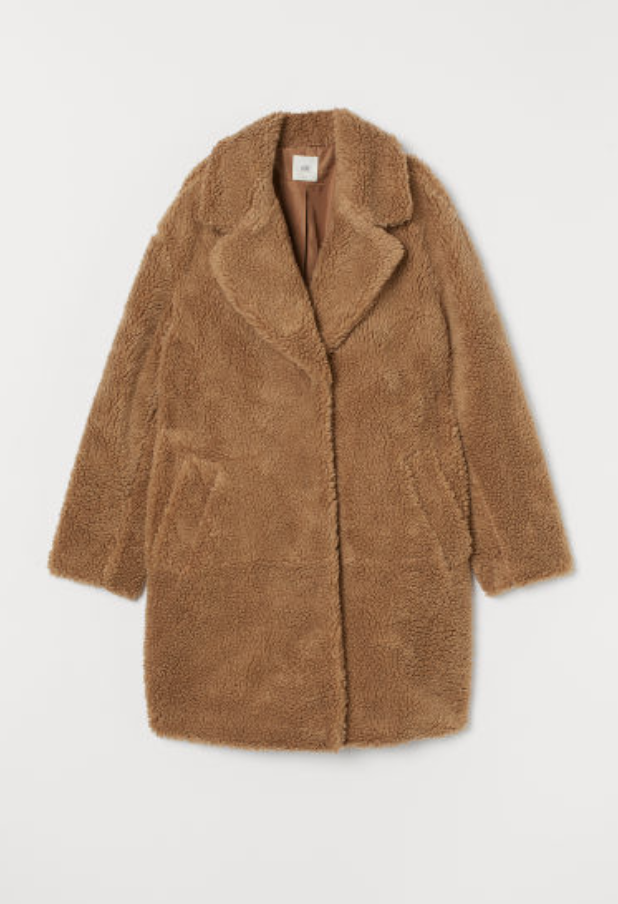 H & M Pile Coat (Image source: H & M website)
H & M Pile Coat – A pile coat is a perfect winter coat for any occasion. This brown colored H & M coat can be dressed up or down while still providing you with optimal warmth. This coat is offered in a variety colors and costs $79.99.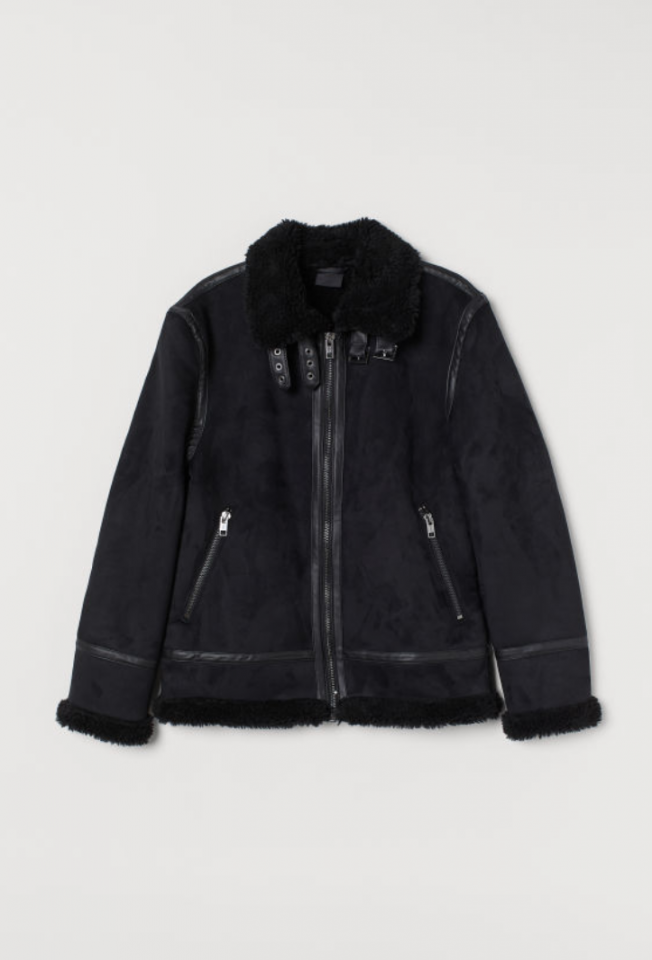 H & M Men's Pile-lined Jacket –  Faux fur is a big trend right now.  This jacket features utility accessories with metal buckles and zippers. This men's coat is on sale for $79.99.
H & M Short Down Jacket – If you live where it gets really cold, you know the importance of a down jacket. This H & M jacket is a short length more affordable version of your old school down coat. It is available online for $149.00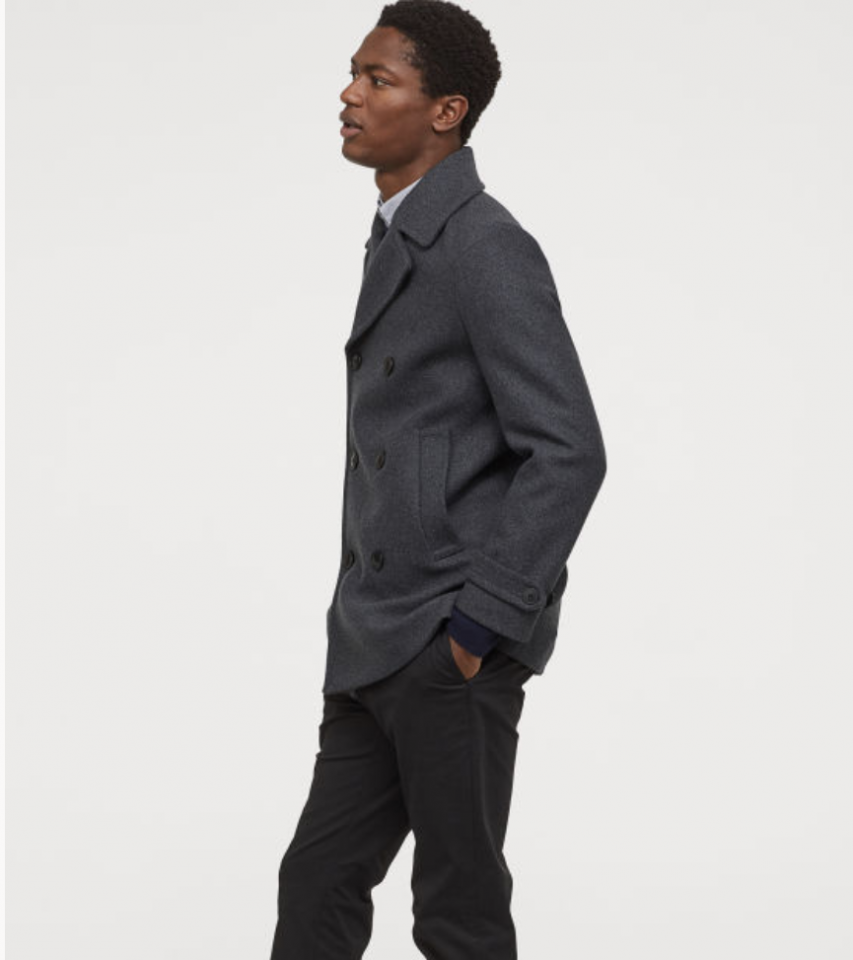 H & M Wool-blend Pea Coat – This wool double-breasted peacoat would be a great addition to any man's closet at the cost of $99.00. This is a classic peacoat offered in both grey and black.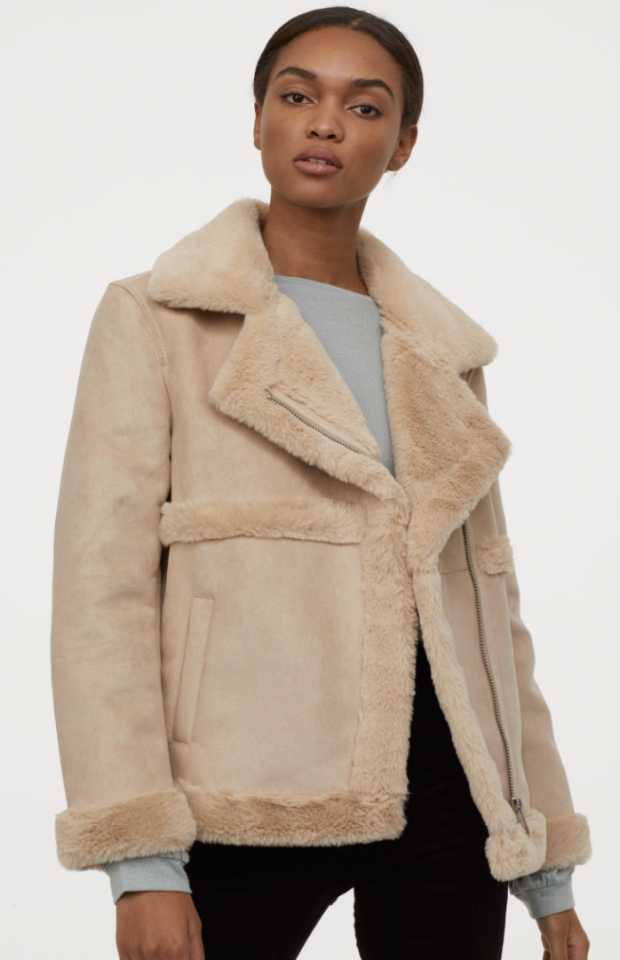 H & M Lined Biker Jacket – Fur lined biker jackets are a great option for those who have an edgier style but still need something a little heavier than a leather jacket. This brown faux fur biker jacket would go well with both neutral tones as well as others. This jacket is available for $69.99.
Kenneth Cole Men's Double Breasted Wool Blend Peacoat– A great wool peacoat is winter weather essential. This black Kenneth Cole is currently on sale at Macy's for $99.99 Tt was originally priced at $250.00. Also available in a selection of colors including brown and blue.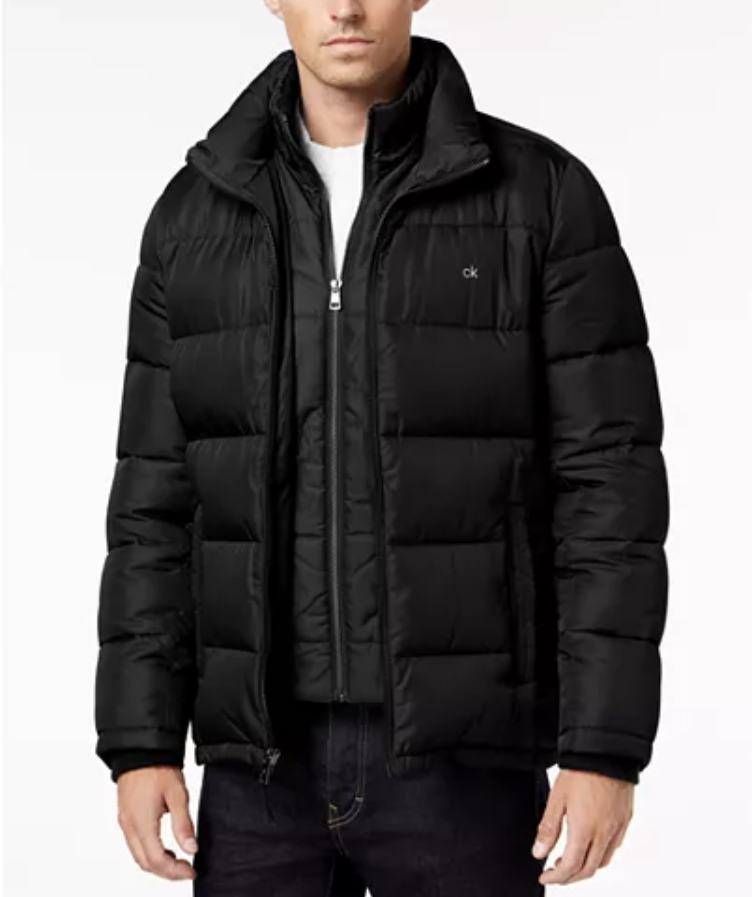 Calvin Klein Men's Full-Zip Puffer Coat-  A puffer coat is a classic style winter coat so why not invest in a new one. This heavyweight water-resistant coat is currently on sale at Macy's for $79.99.