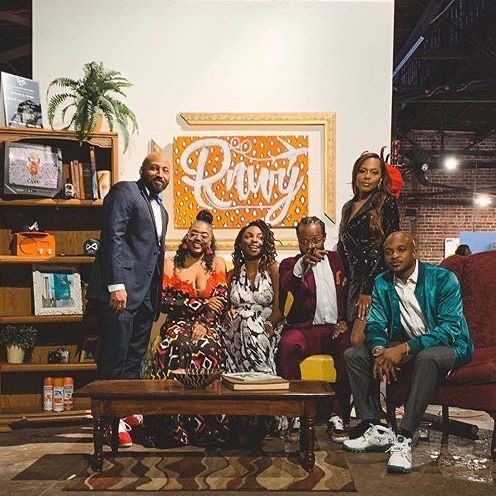 Sneakers, art and culture took center stage at the 2019 Sneaker Ball Atlanta Gala which was held on Nov. 16 in Atlanta. Jah Rawlings, a partner in the venture, shared his thoughts on the event which featured curated experiences with contributions from artists, designers, educators, parents, and industry tastemakers for a cause.
What is Sneaker Ball Atlanta Gala?
Sneaker Ball is an annual fundraiser gala presented by Feats, AEBL and Picking Up The Ball to support and provide local Atlanta youth with creative programs and resources.
Where did you get the idea?
The original idea was started by my business partner Oluwatoyin "TO" Salami about nine years ago to bring together creatives and young professionals to do give back to support the Atlanta community. We partnered five years ago and took the idea and concept to the next level with what know everyone knows as the Sneaker Ball Atlanta Gala.
How will this event benefit the community?
One of the keys to the event is to align and unite creatives, community leaders and those of social influences to recognize our community needs and how we can positively impact them. Our fundraiser goal this year was $50K (Last Year we raised $22K), this allows us to create programming, new sneakers, and resource to our programs and community partners.
How does art and culture play a role in Sneaker Ball?
It's truly one of the key elements that bring the whole event and cause together. Art tells stories of expression and life's moments, and The creative community is soaring here in Atlanta. So what better way than to fuse Art and SneakerS together in one event that embodies the Atlanta culture.
What do you want the overall impact to be?
Igniting change through our actions. Get more of the African American and other minority communities engaged with philanthropy and how we can all better serve our youth and communities to create better pathways for their future.