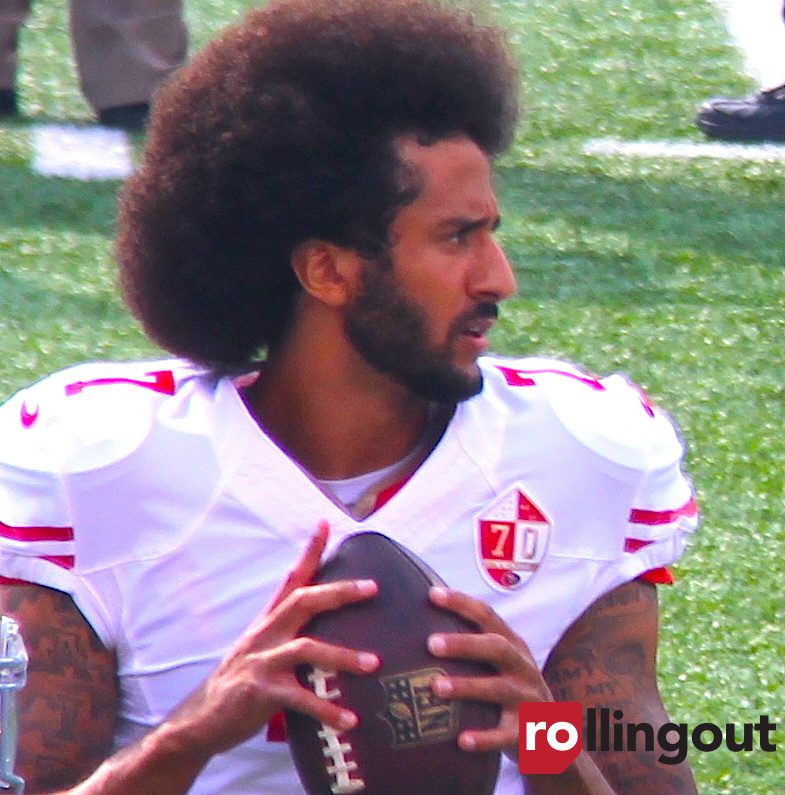 Colin Kaepernick remains unemployed following his controversial workout, which took place near Atlanta on Nov. 16.
According to ESPN, no team has shown interest in signing Kaepernick. "Some sources speculated that there had been teams interested in making a move with Kaepernick, and could in the weeks after his workout. But nothing has materialized and nothing is expected to at this time," ESPN's Adam Schefter wrote.
Initially, Kaepernick was scheduled to hold a private workout and interview session with multiple NFL teams at the Atlanta Falcons facility in Flowery Branch, Georgia.
However, Kaepernick changed the location of the workout hours before it was set to begin. Instead of Flowery Branch, Kaepernick decided to work out at a high school nearly an hour away from the Falcons' training facility. The move upset NFL officials.
"We are disappointed that Colin did not appear for his workout," the NFL said in a statement at the time.
However, Kaepernick's legal team has said that the NFL attempted to have the embattled quarterback sign a waiver that could have possibly prevented a future lawsuit against the NFL.
Following his workout, Kaepernick spoke to reporters and said, "I've been ready for three years. I've been denied for three years. We all know why I came out here. I showed it today in front of everybody. So we're waiting for the 32 owners, 32 teams, Roger Goodell, all of them to stop running. Stop running from the people."