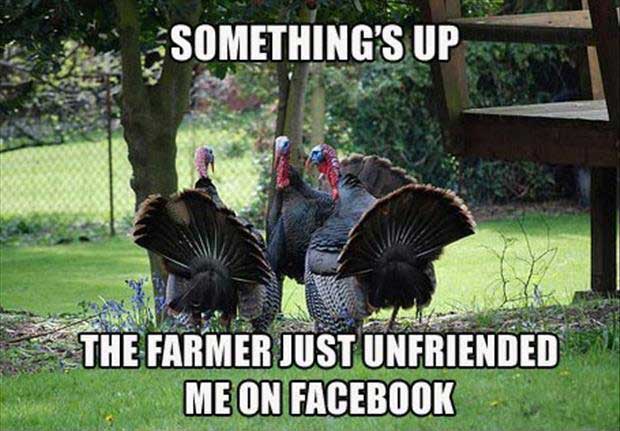 Thanksgiving is the ultimate family feasting holiday filled with fatty foods, football and frolicking with family and friends.
Rolling out took the time to compile this short list of funny Thanksgiving memes to remind you what makes the Thanksgiving holidays so much fun and so enjoyable.
Here is a small sampling for your consumption before you feast with the family. Enjoy!
https://twitter.com/trillificent/status/1198299896136077312?ref_src=twsrc%5Etfw%7Ctwcamp%5Etweetembed%7Ctwterm%5E1198299896136077312&ref_url=https%3A%2F%2Fbossip.com%2F1814782%2Ffunniest-thanksgiving-tweets%2F
c
Me making my way into the kitchen on Thanksgiving when they say the food is ready 😭 pic.twitter.com/3WuI3sZAoL

— Tiny Harris Legs🦿 💗 (@LivingDoll___) November 26, 2019
ons
Ummmm Nah https://t.co/dkixnVc0T3

— Dr. Love (@questlove) November 28, 2019
https://twitter.com/FattMernandez/status/1199088995495534592?ref_src=twsrc%5Etfw%7Ctwcamp%5Etweetembed%7Ctwterm%5E1199088995495534592&ref_url=https%3A%2F%2Fbossip.com%2F1814782%2Ffunniest-thanksgiving-tweets%2F
#Thanksgiving might be the world's most awkward family reunion, but at least there's plenty to drink. Cheers, #Earpers! 🍻#WynonnaEarp pic.twitter.com/5wdSxkJJHs

— Wynonna Earp (@WynonnaEarp) November 28, 2019
Arriving for the #Thanksgiving feast like… #MacGyver pic.twitter.com/dgTZiCY7yF

— MacGyver (@MacGyverCBS) November 28, 2019
Reminder, when sitting down for #Thanksgiving dinner, don't reveal your superhero identity to the super villain carving the turkey. pic.twitter.com/DKOoSD4Re8

— ManaByte 🇺🇦 #StandWithUkraine (@ManaByte) November 28, 2019
my boss left a strong 45 seconds ago so pic.twitter.com/mE3IEGQqfv

— pj tucker's paramour (@aprilnicole82) November 26, 2019
I will eat a potato any way it is served to me https://t.co/pm2wOaqco1

— johnny karate (@kdhatesu) November 25, 2019