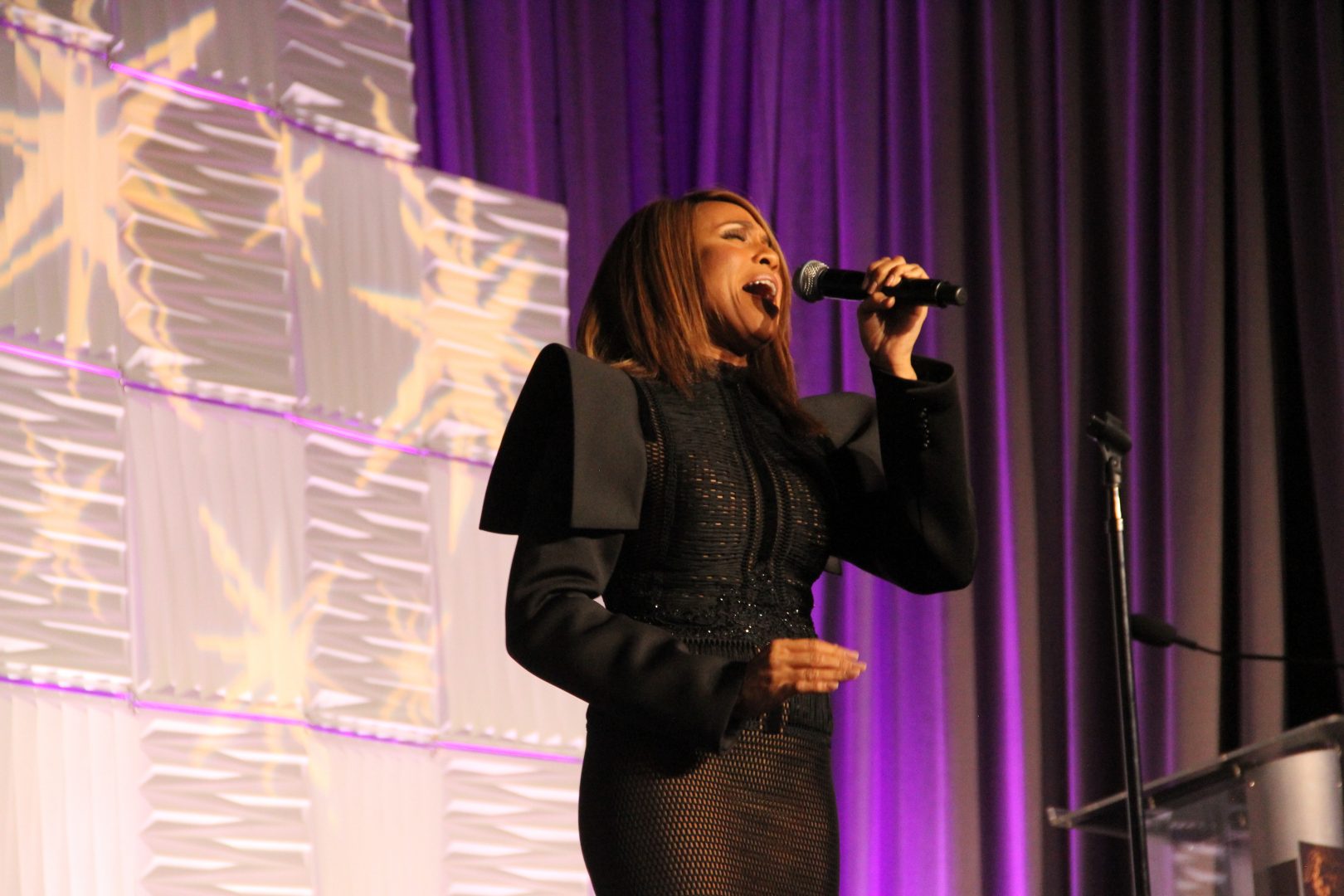 Fresh off a flight from performing at the National Council of Negro Women's Uncommon Height Gala in the nation's capital, Deborah Cox is in the holiday spirit. She just can't ignore the overwhelming surge of emotions that came with being there. If not for one individual honoree, it may have been just another spectacular performance, but Susan Taylor, the former editor of Essence magazine, was in the building on this night. And that's a big deal.
"Women like Susan Taylor are a force," Cox insists, careful not to slight the other special guests. "I specifically single out Susan Taylor because [I grew up] in Toronto, [where] there was no representation of us anywhere, really.
"Outside of my own mother, there was no one else that I saw [who] showed a different side of Black women. I've been very, very fond of her writing, very fond of her, just her vision and how she wanted us as girls and as Black women to see ourselves."
Taylor's benevolence has certainly served a few generations of Black women and Cox, who is admittedly a part of that inexplicably large crowd, is set to continue the trend this Thursday, Dec. 5, as she takes the stage for the AIDS Healthcare Foundation for World AIDS Day.
"I'm really looking forward to that performance," says the award-winning songstress. "The last time I was there for any kind of initiative like this was for Pride in Atlanta. And I think that, while I do a lot of Pride performances, I don't often get the opportunity to be in our community where I'm able to show people that I'm there [and] that I'm supportive."
An established, professional performer since the age of 12, the singer — most noted for her seminal hit "How Did You Get Here?" — stressed the importance of supporting communities across the country and abroad.
"I understand that the fight and the search is still on to find a real cure," she offers. "I [want] to let them know that I am still out here fighting to let people know that we shouldn't end the conversation when it comes to HIV and AIDS. [They] still greatly affect our community, especially amongst Black women. We need to be informed.
"There's still a real stigma about AIDS and HIV. There [are] still a lot of things that are unknown out there and a lot of information that people need to get. It's about just being informed, and so I wanted to be amongst the people to inform them."
Founded in 1987 and based on Los Angeles, AIDS Healthcare Foundation is the largest nonprofit HIV/AIDS healthcare provider in the United States with an annual budget of $1.6 billion.