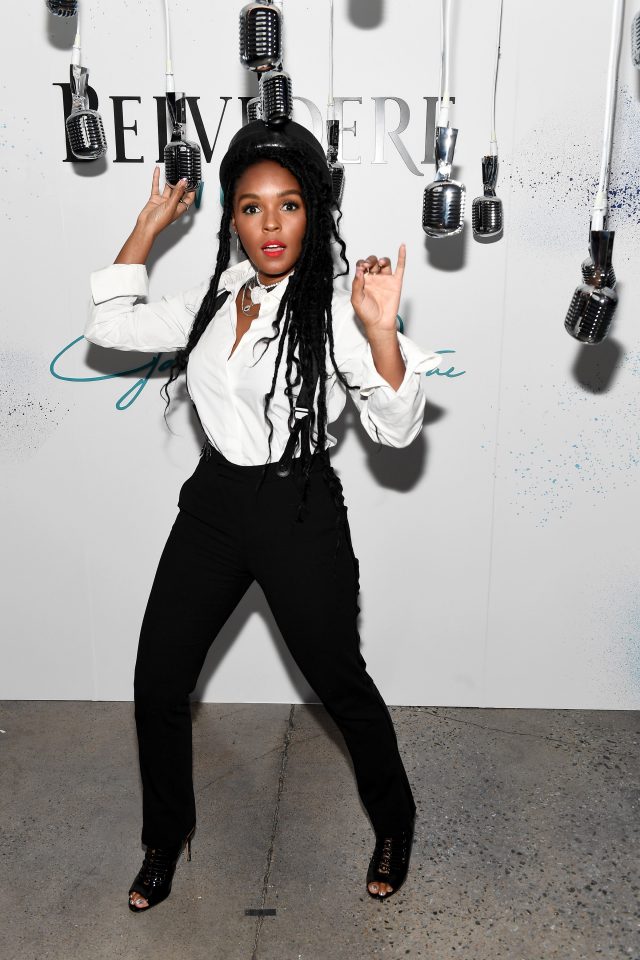 Janelle Monáe brought "A Beautiful Future" to Atlanta for a curated dinner honoring some of the city's most influential creatives.
Held at The Fairmont in West Midtown, the event was sponsored by Belvedere.
Monáe honored three individuals: Nikishka Iyengar, CEO and founder of The Guild; Fahamu Pecou, Ph.D., interdisciplinary artist and scholar at Fahamu Pecou Art; and Christina Rice, social entrepreneur and founder of OMNoire. All are local leaders who embrace Monáe's and Belvedere's shared vision of a future where character, integrity, diversity and self-expression are celebrated.
"Belvedere and I share similar beliefs such as self-expression, inclusion and highlighting voices that are systemically not heard," Monaé shared with rolling out.
Belvedere and Monáe share an understanding of the importance of authenticity, craftsmanship and integrity. Monáe — whose own artistic journey reflects a similar determination — leads the multifaceted collective of artists at Wondaland, which features a breadth of voices, styles and figures coming together to revolutionize the future of music, arts and culture.