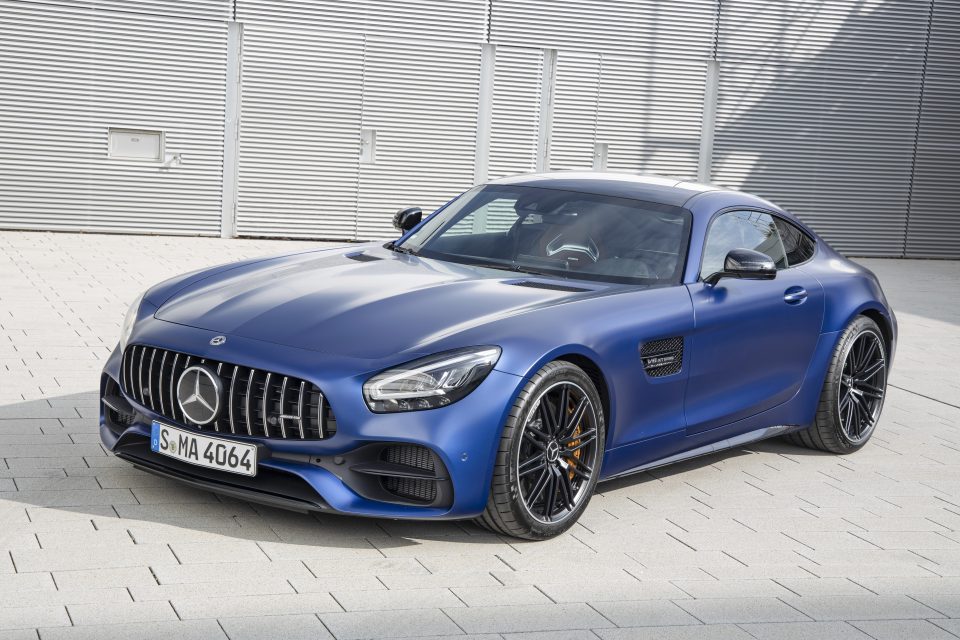 The 2020 Mercedes-Benz AMG GT is a seductive sports car. At first glance, one can't help noticing that this is also a luxury sports car. From the alluring classic long hood to the sexy widened hips, the Mercedes Grand Touring car is not your ordinary sports car. 
For 2020, Mercedes refreshed its flagship sports car. A few exterior revisions include a refreshed front grille, new LED headlights, and taillights. There were also some changes with the tailpipes. Mercedes replaced the double trapezoidal pipes with a quartet of circular exhaust tailpipes. The new design intensifies the visceral growl from the 4.0L V8 biturbo engines. For the consumer purchasing this luxury sports car, it is safe to believe the Mercedes AMG GT is their second car for a fun, fast and furious run about the town. The AMG looks fast and guess what? It is fast. The AMG GT can reach top speeds of 192 miles per hour. The AMG GT is fitted with a twin-turbocharged V-8 which can deliver 470 horsepower. With the new AMG Dynamic Selec System driving mode, drivers can select the vehicle's response to the road from Slippery, Comfort, Sport, Sport Plus, and Race. 
The new interior is impressive. The 12.3-inch digital instrument cluster and 10.25-inch multimedia display integrate well with the extra-wide windshield visibility. The AMG's performance steering wheel houses integrated touch-control buttons with galvanized gearshift paddles. The flattened bottom section on the steering wheel gives it a unique sporty look and feel.
Suggested retail price starts at $115,900. As tested, $127,515.00.