Top 8 emojis to use when flirting
Social media has made its mark in this new era of dating. From singles sliding into each other's DMs on Facebook and Instagram, to sending signs of affection through text messages, millennials' flirting habits are constantly expanding through the use of emojis.
Emojis can convey whether someone is casually trying to get your attention, is really into you, or is seriously ready to "shoot their shot."
Whether you're feeling friendly or flirty, here's our list of eight of the top emojis you can use to help get your message across to that certain someone.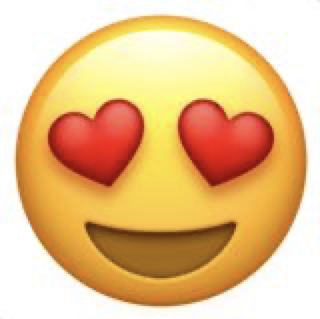 Heart eyes. This is the primary emoji to use to express your love for or attraction to another person. But don't let this emoji fool you; it can also be used to show those same feelings for a hot outfit, a cute puppy or a delicious-looking lunch.
Click continue for the next one.