What to do when an ex moves on
Instead, here are my four tips regarding what not to do when you see your ex with someone else:
Firstly, don't show out. We all have a little drama in us. The urge to make a scene seems appealing. Trust me, it won't end well. Walk away with your head held high. Your heart will want you to succumb to impulsive behavior, but don't embrace it. Find a private place, preferably at home, because you can't fall apart in public I repeat, not in public.
Secondly, don't check out the new person. Seriously, who the hell is this person? What are they doing that I wasn't doing? Millions of questions enter your mind with only one person responding — and that's you. Put your phone down, back away from the computer and don't be a troll. Remember, folks only show the best side of themselves on social media. So, why go there?
Thirdly, don't get your mutual friends involved. One of the hardest things about a breakup is the fact that you share mutual friends. All this will do is put them in an awkward situation, and do you need that? Frankly, it's none of their business.
Lastly and most importantly, don't reach out to your ex. I know it's painful, but it's not their job to soothe your pain and make you feel better. And if you're looking for answers to the questions listed above, you can forget it. The only impression you've left is that you're not over the relationship. They can't make you feel better. Don't even set yourself up for failure.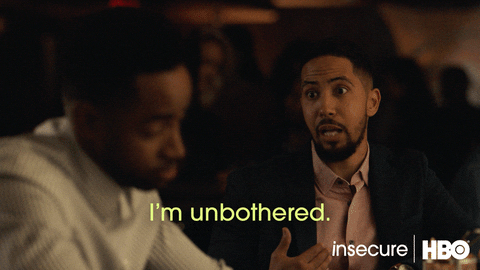 With any relationship, there are chances that it won't work out. As Toni Braxton went from "Un-Break My Heart" to her new single, "Do It," you can recover from seeing your ex with someone else.
Anissa D. Blair is an Atlanta-based author and blogger with a passion for writing and being a mother and wife. In her blog, "Straight, No Chaser," she represents everyday women "just trying to cope doing average s—" and covers all topics — from the good, the bad and the ugly of navigating through life's obstacles and roadblocks, to building and keeping successful relationships while trying to maintain your sanity. No taboo topics here. You can read her work at rollingout.com/anissa/ and follow her on social media @anissadblair on Instagram and @anissablair on Facebook.