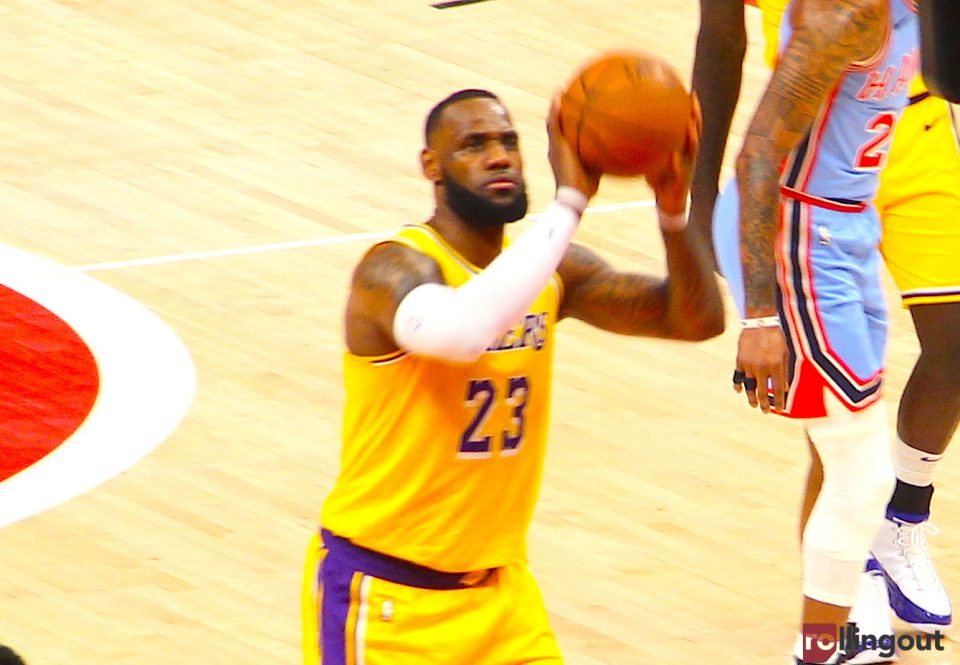 Solomon Hill, the power forward for the NBA's Atlanta Hawks, is fending off Twitter slander after he rolled over on LeBron James' leg and caused him to have a high ankle sprain.
James is out indefinitely, according to ESPN, after he and Solomon scrambled after a loose ball with about 11 minutes left in the 2nd quarter with the Hawks up 32-27.
https://www.youtube.com/watch?v=jWA2bxIAW1U
After collapsing to the floor and writhing in pain for several minutes, James, 36, got up and stayed in the game for another few minutes. He hit a 3-point shot to extend his NBA record streak of scoring in double digits at 1,036 games.
The 18-year NBA veteran then limped off the court and slapped a chair over on his way to the locker room and never returned to the game. The Hawks won, 99-94. The loss ended the Lakers' four-game winning streak. James did not stay to speak to reporters, but he spoke to his 49 million Twitter followers afterward.
Nothing angers and saddens me more than not being available to and for my teammates! I'm hurt inside and out right now. 🤦🏾‍♂️. The road back from recovery begins now. Back soon like I never left. #ThekidfromAKRON🤴🏾

— LeBron James (@KingJames) March 21, 2021
King James' teammates were angry that Hill tried to go through LeBron's body to get at the loose ball.
"A guy dove for a loose ball, [and] took his leg out from up under him," said Lakers' Montrezl Harrell, according to ESPN. "I really don't feel like it was one of those loose-ball plays. He had to go through his leg to get the ball, man. He was turned sideways. The ball was behind him. I mean, you're jumping at an angle, going across this way. I mean, I don't know how you feel that's a loose ball."
"That's an unnecessary play to dive in the leg like that," Dennis Schroder added.
After learning of their words and the harsh critique of his actions on Twitter, Hill felt compelled to defend himself.
would never disrespect the game and take a player out purposely… he knows that. that's all that matters to me. praying for a speedy recovery. #riptothementionstho #moredmsthansaweetie

— solomon hill (@solohill) March 20, 2021