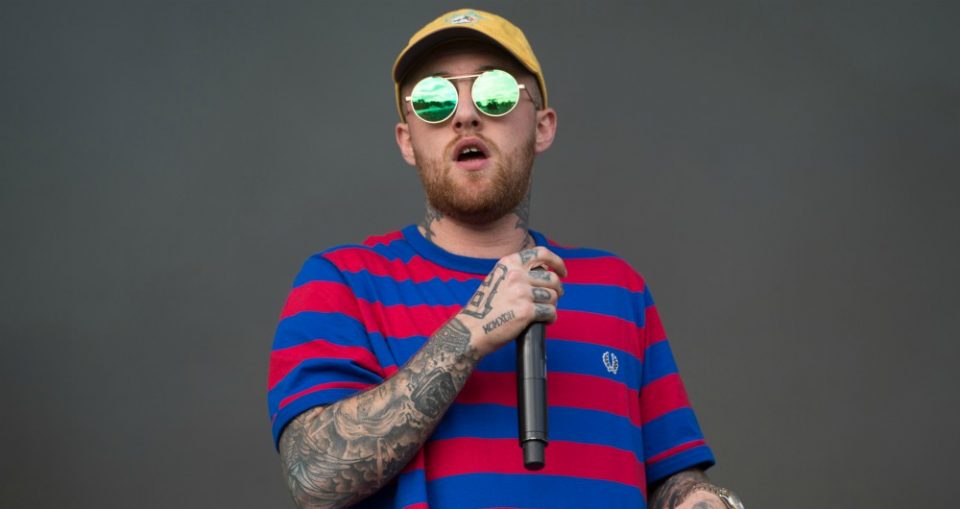 The trial is almost underway for the drug dealers involved in the death of the rapper Mac Miller. According to multiple sources, the three men accused of selling Miller the drugs — Cameron Pettit, Stephen Walter and Ryan Reavis — are due in court on Nov. 16, 2021.
In 2019, all three men were charged with providing the Pittsburgh rapper cocaine, oxycodone and Xanax. At the time, prosecutors said the pills given to Miller were fake and contained fentanyl. Walter allegedly supplied the pills to Pettit using Reavis as his runner.
"It has become increasingly common for us to see drug dealers peddling counterfeit pharmaceuticals made with fentanyl. As a consequence, fentanyl is now the No. 1 cause of overdose deaths in the United States," U.S. Attorney Nick Hanna said in a statement announcing the federal grand jury indictment.
Reavis, Pettit and Walter, allegedly continued to sell drugs after Miller's death knowing the risks of their products, according to Hanna. Pettit was arrested in September 2019 and held without bail. The DEA raided Reavis' Lake Havasu, Arizona home and found prescription pills, guns and ammunition. Walter was taken into custody in Los Angeles the same day. All three men have been held in federal custody without bail for more than two years.
Reavis, who was considered just the "runner" for Walter and Pettit, is facing charges for fraudulent schemes, possession of marijuana, possession of prescription drugs, possession of drug paraphernalia, weapons misconduct by a prohibited possessor, and manufacture of a prohibited weapon.
Reavis' lawyer Correen Ferrentino, said her client hoped the court would separate his trial from his co-defendants because he was only an "alleged runner and minor participant who is alleged to be involved in one transaction."
Miller was found unresponsive in his Los Angeles home on Sept. 7, 2018. An autopsy revealed that he had suffered an accidental overdose of fentanyl, cocaine and alcohol.