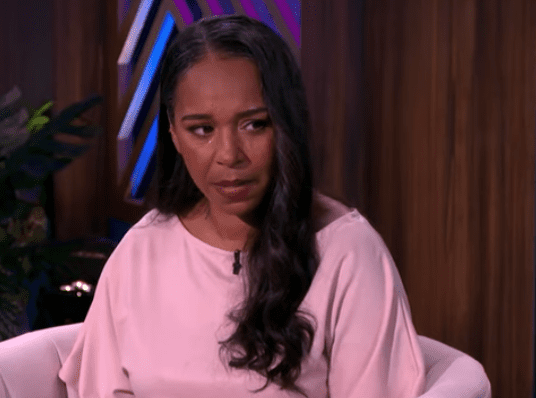 Jennifer Hough, the woman who filed a lawsuit against rapper Nicki Minaj and husband Kenneth Petty for alleged harassment, detailed her personal hell on "The Real" on Wednesday afternoon, Sept. 22, 2021.
Hough told hosts Garcelle Beauvais and Adrienne Bailon that Minaj and Petty have used their inner circle to badger and intimidate her relentlessly, even bringing bags by her house to bribe her into recanting her story about being raped in 1994.
"With regards to this whole situation, [it] put me in a whole different type of fear at my age. It was wrong and I don't want to be afraid anymore," Hough explained.
"The only way not to be afraid is to continue to speak up. I don't think I thought about justice per se, because I was still blaming myself. I thought it was something that I did or didn't do so I don't think I thought about if I got justice. I just knew he did what he did and he went to jail and I had to leave my family, leave my home, and move away."
During the second part of the interview, Hough claimed that Minaj called her personally at the beginning of 2021, a bit of news that caught host Bailon by surprise.
"Woman to woman, this really happened. And I haven't spoken to her since," Hough continued. "Them sending people to negotiate numbers as far as money is concerned with family members, and Nicki is the one that personally reached out to me. In regards to helping her, helping them and this situation. And then the threats that I received… the last text that I received was about how I should have taken the money because they're going to use the money to put on my head."