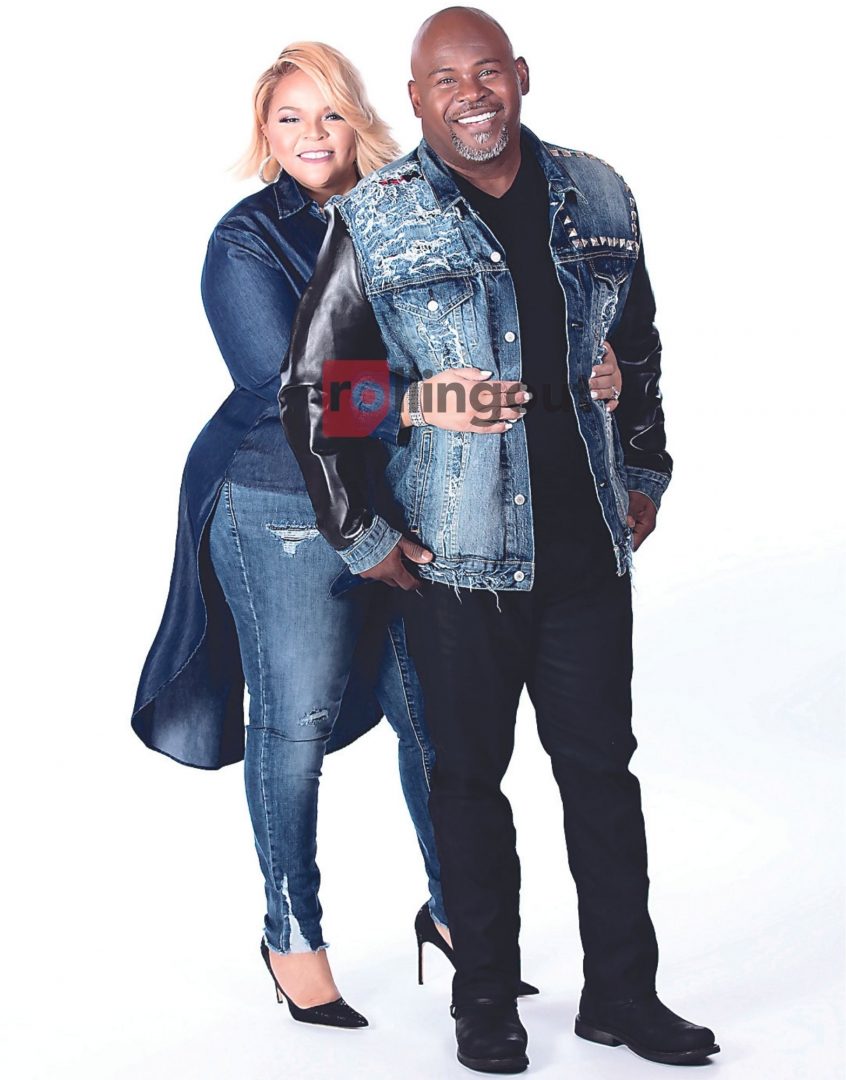 Tamela Mann's name is synonymous with gospel royalty. Her No. 1 blockbuster single, "Take Me to the King" became an anthem for anyone needing inspiration. The lyrics spoke to the survival and tenacity of the human spirit and Mann's strong yet melodic vocals pushed it past the confines of gospel to connect with urban and crossover audiences across the world. Vocally introduced by gospel icon Kirk Franklin, and later co-signed as an actress by entertainment mogul Tyler Perry, Mann was already a star. However, "Take Me to the King" catapulted her fame to a different dimension.
Today, Mann is back with an equally inspiring album titled Overcomer. The title is definitive of Mann's personal road to success and one she feels is synonymous with anyone willing to continue their own pursuit of purpose.
Who was Tamela Mann before we were introduced to you on television and through gospel music?
I grew up in the church and fell in love with singing around 12 or 13. We were really poor, but I thank God for my faith. Church saved me, singing saved me from a lot of things that were around me. It helped me make better decisions. I knew I didn't want to be in an abusive relationship, because I saw that a lot. I had a sister that got shot by her partner, and all kinds of abuse. At 12, I was singing in the senior choir at our church. I was really shy back then and fearful to speak in front of people. But sometimes doing it while you're scared leads to you overcoming.
Gospel audiences remember you singing with Kirk Franklin and the Family. How was it transitioning from your home church to singing with Kirk around the world?
Again, I was scared! If anyone sees any of those old videos, I would always sing with my eyes closed. The day Kirk told us he was going to take a sabbatical and he wasn't going to do the Family anymore, I cried. I thought my calling was to be behind him singing and praying for him. What helped me to really come into my own and to be an artist was Tyler Perry. He told me I had to move and sing so that people felt me. So it was the opportunity to do the plays with Tyler Perry and my husband David pushing me that really helped me become a solo artist.
How have you been able to transition from playing father and daughter back to husband and wife with David?
Working with David is my greatest joy. I prayed to have a husband I could work with, I didn't know that we'd be playing father and daughter but he has always made me laugh. We've learned over the 33 years that we've been married how to support one another, how to separate work from home. We decided [that] for us divorce wasn't an option and we've had far more happy days than sad ones. He truly is my best friend and I give him credit with so much of my personal development as a woman and as an artist.
You did a campaign with WW, formerly known as Weight Watchers. What made you partner with them?
I realized that there were a lot of things I would start and not complete. It really showed me that I needed to focus and finish things I started. Not that I wanted to be skinny because I don't but I wanted to be healthier. Eventually, if we don't take care of ourselves it's going to fall on somebody — your spouse, your children — and I don't want that. That journey is where the song, "Help Me" on the album came from.
Where did the inspiration for Overcomer come from?
Like the rest of the world, I'd been dealing with a lot over the pandemic, including my transition to menopause. Going through the changes and feeling out of control had me in a real depression. This album really helped me work through so much and see that there isn't anything I can't conquer, nothing I can't overcome. I have so many favorites on this album, one is a song titled "Hello God" with Kirk Franklin and Wyclef Jean, it's like that wake up, feel-good reminding us to start our day in thanks and with God. This album is my personal journey and how God has shown up for me and he will do the same for others.
To view the entire interview with Tamela Mann, click on the link below:
dimension
.
Photos by Tillyman Inc.