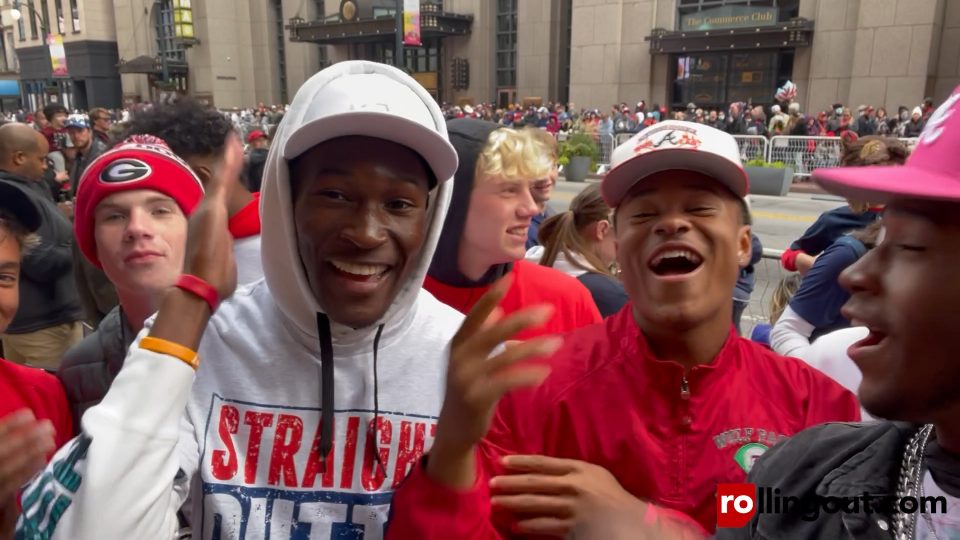 The World Series championship celebration couldn't have been more symbolic for the Atlanta Braves on Nov. 5, 2021
The team zoomed through the first portion of the parade in downtown Atlanta before cruising through Cobb County in the second half of the celebration. The downtown parade began at noon EDT, while the suburban Cobb County, where the team's new stadium is located about 15-20 minutes north of the city, was set to start at 2 p.m. The team ended up arriving in Cobb County ahead of schedule before beginning the festivities at Truist Park.
"They had time to kill," Terence Moore, baseball Hall of Fame voter, told rolling out. "They were just lounging around the parking lot."
Rolling out reached out to the Braves organization to ask why there were such disparities in the speeds of both celebrations on Nov. 6, but the team did not respond by the story's Nov. 7 deadline.
Moore attended the Cobb portion of the celebration. He rode his bike around the stadium to get a glimpse of the scene and said he was surprised by the number of Black fans in the northern suburb. The Cobb County Police Department is infamous for being strict and prejudiced. A 2019 report by local TV station 11 Alive revealed only 17% of the county's law enforcement was Black. Even at the Cobb parade, Braves pitcher Tyler Matzek, who's White, was nearly arrested by a White officer.
The downtown Atlanta parade was filled by Black fans like Bill Murray. In 1966, as a student at Washington High School, Murray marched as a member of the color guard with the Georgia state flag to welcome the Braves to Atlanta from Milwaukee. He said the team's move to Cobb County was difficult.
Continue reading on the next page.