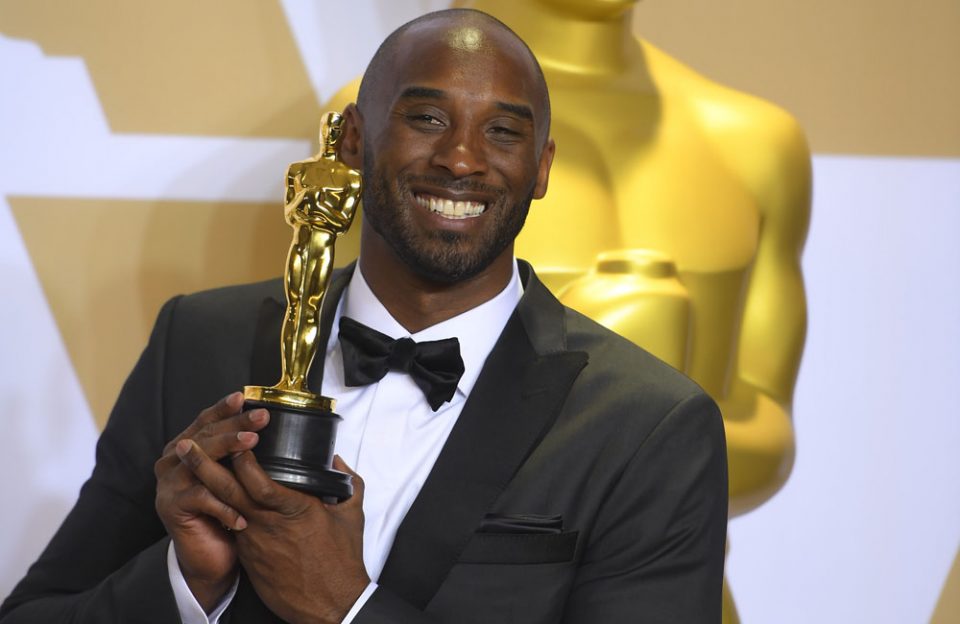 It's been nearly two years since NBA legend Kobe Bryant, his daughter Gianna and seven others lost their life tragically in a helicopter crash on Jan. 26, 2020, but his memory lives on.
The latest tribute to the Lakers superstar is a new podcast called "I Am Kobe," which launched on Nov. 16 via Diversion Podcast and iHeart Radio.
The 12-show series is hosted by Philadelphia journalist and author Mike Sielski and reveals intimate, never-before-heard tapes of Kobe Bryant as a teenager, exploring his thoughts, his dreams, and his goals. Some of the tapes are from when Kobe was a senior in high school and others are from the weeks after he graduated, while the rest are from his first season with the Lakers.
Bryant skipped college and headed straight to the pros after high school. The podcast tells the story of The Black Mamba's early years and blends lost audio tapes with interviews from those close to Kobe, including coaches, friends, and family.
"I am grateful to have the opportunity to present this rare inside look into Kobe Bryant's formative years and tell his story through these never-before-heard tapes. 'I Am Kobe' gives fans the chance to hear Kobe's voice in a way they never have before, as we explore the making of an icon," Sielski told The Hollywood Reporter.
With the goal of writing a book together, teenage Kobe sat with a family friend and confidant Jeremy Treatman between 1995-1996 to record interviews about his life at the time. The tapes would eventually be lost, only to be found in a crawl space nearly 30 years later. Treatman, who is a featured insider on the podcast, connected with Sielski to help bring these tapes to life. Episodes 1 and 2 of "I Am Kobe" premiered on iHeartRadio and all major podcasts platforms on Nov. 16.
In related news, the Staples Center is getting a new name on Christmas Day and will then be called Crypto.com Arena. The arena is the home of the NBA's Lakers and Clippers, the NHL's Kings and the WNBA's Sparks and has been in operation for 22 years. Crypto.com is paying $700 million, according to multiple reports, over 20 years to rename the building. The 20,000-seat arena has been the Staples Center since it opened in October 1999 in Los Angeles.
Despite the name change, Bryant's widow Vanessa weighed in on Instagram, posting, "Forever known as the house that Kobe built."
Kobe won five NBA titles with the Lakers and both of his jerseys — Nos. 8 and 24 — were retired and hang in the raptors at the arena.