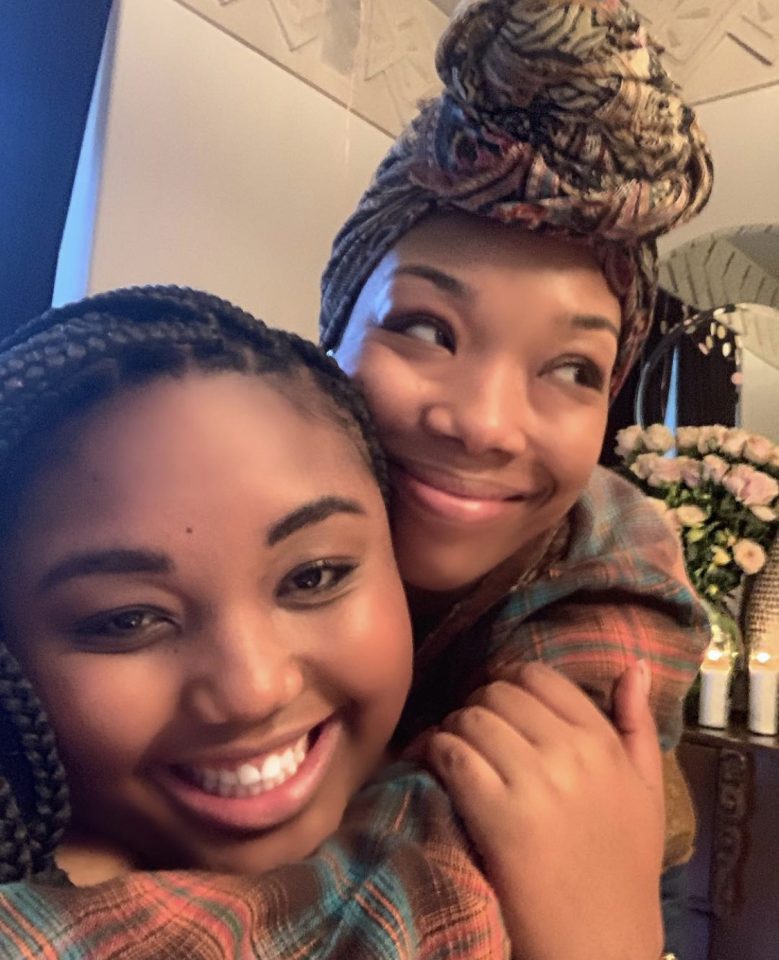 Sy'rai Smith, daughter of singer and songwriter Brandy, is opening up about her weight loss transformation.
The 19-year-old stopped by "The Real," on Tuesday, Nov. 16, and shared that the health issues she was experiencing as a result of her weight are what led her to embark on a weight loss journey.
"I had a lot of health issues when I was at the size that I was," Smith explained. "My mom was with me during everything. She saw me go through a lot. I just decided to really take my health seriously. So I changed my mindset, changed my mentality, and I knew that being in the body I was in, I knew my life wasn't going to be as long."
Smith went on to reveal that she would often compare herself to her mom and – even with all the love and support her mom gave her – her insecurities made her feel like her mom was embarrassed by her.
"Seeing my mom dress a certain way or wear certain things … it was kind of difficult because it was like, 'Why am I not that way? Why am I not that size? Why was I made the way I was made?' Sometimes I would feel a little sad or I would feel like she was embarrassed of me," Smith said.
"These are all just insecurities in my head. She was never like that. She always was supportive. She always knew I was beautiful. She supported me whether I wanted to lose a lot of weight or not. She always told me that I was beautiful."
After the interview aired, Brandy shared a heartwarming message in support of her daughter on Instagram that read, "What an amazing human being♥️ I love your spirit and your smile. So brave to walk in your purpose and shine in your truth all up on @therealdaytime Your smile ♥️ …. @syraismith #inspire."