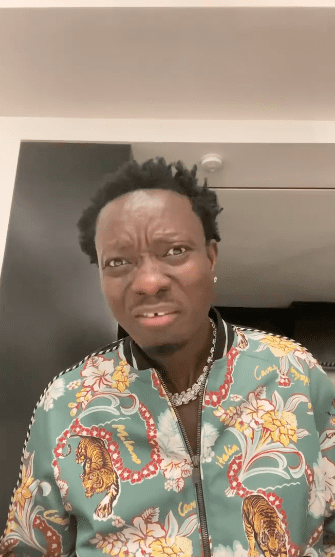 Comedian Michael Blackson has officially become a U.S. citizen. The Next Friday and Coming 2 America star has lived in the U.S. for over 30 year since immigrating from Ghana but was never nationalized. He hit up Instagram to share his news and explained what makes America so great.
"I'm showing ya this because I have to turn this in back to the U.S immigration today at 10 in Los Angeles. For those who have no idea what this is it's a green card and now you know a green card is not green lol. I've made a living making fun of America and Americans but all jokes aside America is by far the greatest country in the world and that's why everyone comes here for an opportunity.
"Today I'm turning in my green card to replace it with an American citizenship certificate. I'm not going to get into details of why it took over 30 yrs to finally become a citizen but one reason was I just loved being an African and wanted to stay authentic," he posted on IG.
Blackson also spotlighted America being a melting pot, which also correlates to his growing fan base.
Continue reading on the next page.