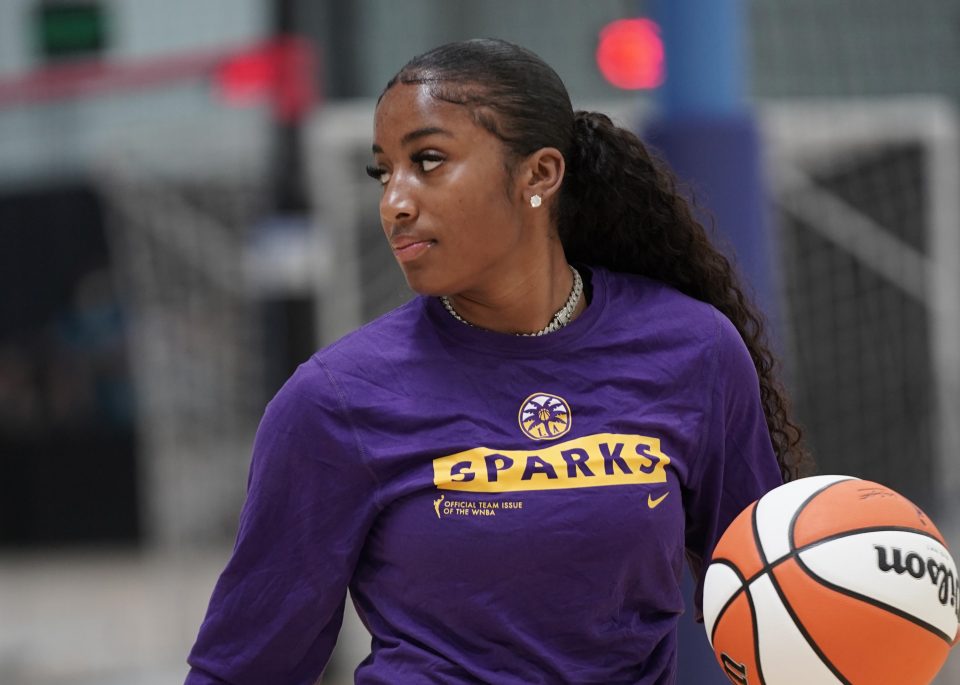 Te'a Cooper has been in the spotlight since she was a teenager.
As she led McEachern High School to a girl's basketball championship in metro Atlanta, a camera crew followed her around on MTV's "True Life" for the "I'm Being Recruited" episode. She went on to play at Tennessee, South Carolina, and Baylor before signing with the Los Angeles Sparks before the 2020 WNBA season. Off the court, she dated NBA star Dwight Howard, and the two even reportedly got married in a private ceremony. In April, she confirmed during an Instagram Live session that she and Howard had broken up.
"I don't want to see y'all in my comments saying it no more," Cooper said. "Don't add me to nothing that have [sic] to do with him. It's over with."
Dealing with a breakup in the spotlight can be difficult for a 24-year-old like Cooper. However, she never stopped smiling publicly.
"I think people think my life is so perfect because I never look defeated," Cooper told rolling out. "No matter what I'm going through, I'm always excited about what's next. Something terrible could have happened, but I'm excited that I'm still alive to be able to learn from that and grow from it."
Cooper has three tips for young women to protect their mental health this holiday season: Keep yourself first, remove negative energy, and remember life is a gift.
"Learn what you can control," Cooper said. "Anything that you can't control, just leave it alone."
Continue reading on the next page.