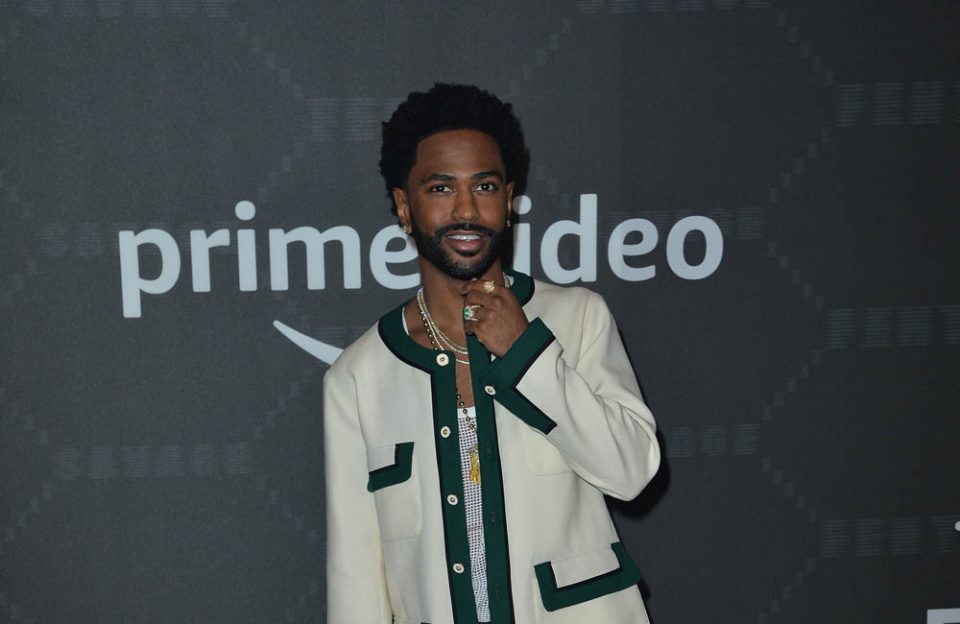 Big Sean stopped by the "Drink Champs" podcast this week and revealed an interesting story about his relationship with Ye and Jay-Z. Big Sean explained that the two bosses made him fire one of his friends early in his career. Apparently the friend snapped a photo of Sean in the studio with Jigga and Yeezy along with Beyonce during the recording of My Dark Twisted Fantasy which didn't sit well with the elder statesmen.
"We down there working on My Beautiful Dark Twisted Fantasy in Hawaii. I'm out there playing my role, but I brought my mans with me in case I needed anything. He was going to help hold me down … it's good to have a support system, to have one of your homie's there when you trying to contribute.
"So anyway, I'm in a studio — it was me, Ye and Hov. Even then, I wasn't trying to be thirsty or sneak a f—— picture. I'm here just taking it in mentally. He ends up taking a picture of all of us in the studio … didn't tell me. He ends up tweeting it and it gets picked up on AllHipHop and things like that," Big Sean explains.
Ye and Hova eventually caught wind of the tweet and pressed the young Detroit MC about the posting of the picture.
"I don't know who saw it, but it got to either Ye or Hov's attention and they thought it was me! It didn't make any sense because I wasn't even really on at that time and it was like, 'Kanye, Jay-Z, Beyoncé, Big Sean.' People were like, 'Who the f— is Big Sean?!' It looked like I planted this s—."
The "Moves" rapper tried to explain the situation but the inevitable was about to happen.
Continue reading on the following page.