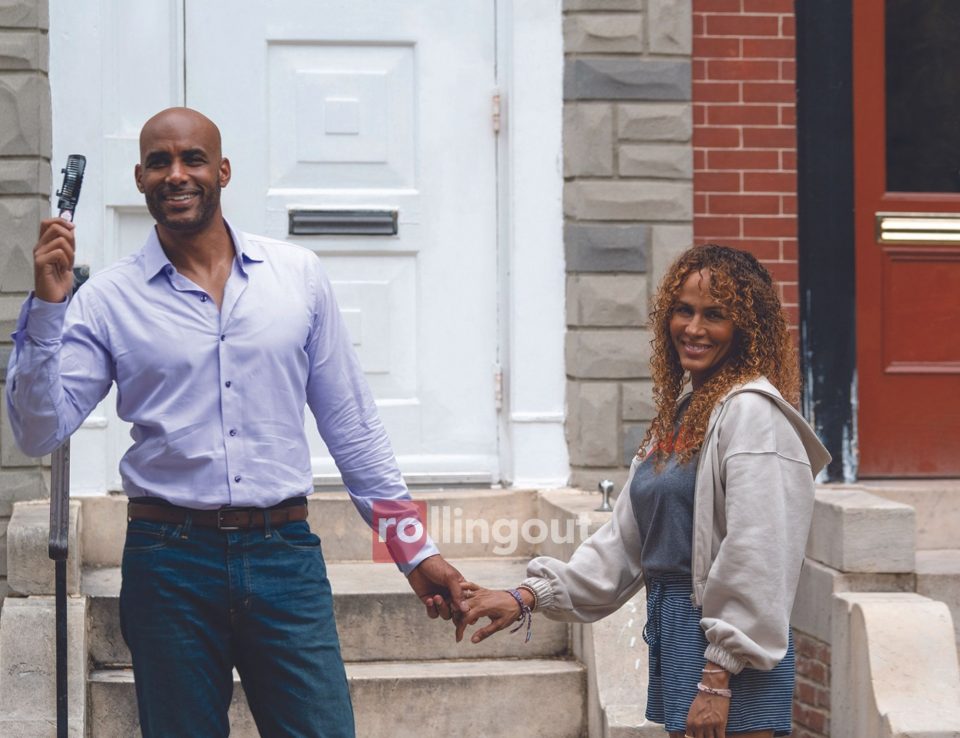 Nicole Ari Parker and Boris Kodjoe may set a record for married Hollywood couples working together on stage and screen projects. Kodjoe and Parker don't just enjoy working together, they thrive playing opposite each other in the same movies and TV shows. It's apparent that each one feeds the other energy that empowers them to take their game to even higher plateaus. 
America was first introduced to one of Hollywood's most photogenic power couples on the record-setting Showtime series, "Soul Food," where the actors met and fell in love. Kodjoe and Parker also starred together in the popular motion picture drama, Brown Sugar in 2002. They even established a syndicated entertainment talk show in 2015, "Boris & Nicole." And all of this is just for starters. 
The couple's latest collaboration is on Lifetime's "Safe Room," which premieres on Jan. 15, 2022, at 8 p.m. EST. Kodjoe also makes his directorial debut with this much-anticipated project.
Parker plays Lila Jackson, the widowed mother of a teenage autistic son. He inadvertently records a home break-in and murder across the street. The home intruders are determined to retrieve that damning evidence by any means, prompting the mother and son to retreat to the refuge of their safe room.
In addition to directing the project, Kodjoe plays the caring, protective neighbor, Neil, who watches out for Parker and her son after her character's husband dies. That Kodjoe directed his wife represents a natural progression in the upward trajectories of their careers.
"Yes, we [have] worked on all kinds of different things together [including] movies and TV shows. Yes, there was a difference when I started having to direct her. It was different but it wasn't because we've collaborated on so many different things," Kodjoe explained to rolling out about their effortless fluidity and unspoken communication on the set. "There's always a moment where I share my perspective, and she shares her perspective. The only difference here was that I had the responsibility of setting the stage for her, to paint a picture for her that wasn't there yet, so that she was able to take that and run with it, which she obviously did very well."
Parker beamed as she elaborated on working alongside her husband of 16 years.
"I was so excited. I love working with him," Parker told rolling out. "That's how I met him. We thrive when we are being creative together."
And together, the power couple drew strength from each other to navigate the myriad of problems that occurred during the making of "Safe Room."
The set, located in Parker's old stomping grounds in Baltimore, was ambushed by a swarm of cicada insects. Kodjoe was also hampered by a very low budget and a short shooting schedule. Moreover, the cast and crew endured an electrical storm and flooding, and there was even an active shooter in the area where they shot the film.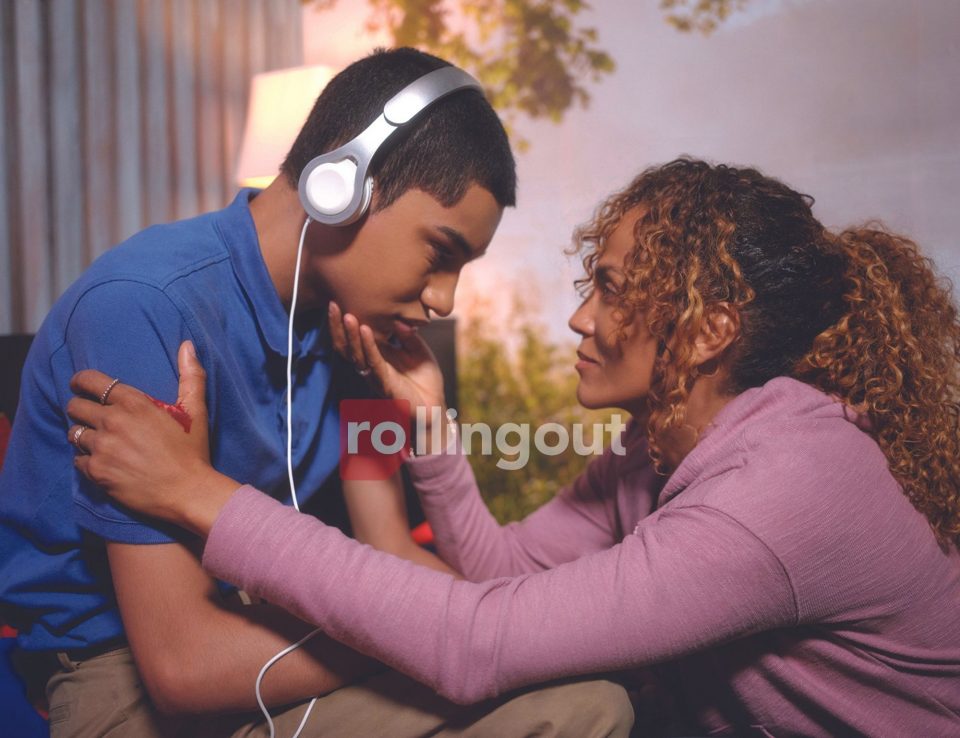 Parker relented to keeping the project on location and allow her husband to create the backdrop and foundation from which she blossomed in the film.
"He's the director. All these people rely on him. He's looking out for everyone's best interest and we don't have a lot of takes," Parker said. "So sometimes, I just took it. I took the note and didn't have anything to say as the wife or the actress. He managed it [and] he really was amazing."
As Kodjoe and Parker often do, one finishes the thoughts of the other.
"I just told her straight-up and said, 'Look, we don't have a lot of time, I don't have a lot of takes,' " Kodjoe explained. " 'There are scenes where I can't do all the coverage that I want because of time constraints … you've got to trust me,' the director lamented, adding, "She just rolled with it. She made this film."
Kodjoe added that his wife brought all of the power-packed emotions that were needed to make a love story that was wrapped in a murder mystery, that was wrapped in a pulse-pumping thriller.
"[I saw for myself] the way she handled the different setups [even though] to really expand the movie set in four walls is really hard to do. She made me forget that this [movie was mostly made] in this one room," Kodjoe said. "The fearfulness and the vulnerability, the power, the ferociousness, she brought everything. And she took Nik Sanchez who plays her son Ian, on a ride with her. And that's why they both came across so authentically."
Fans love the chemistry that Kodjoe and Parker have demonstrated over the years, and  they will most likely get to see it again. Parker wants very badly to work alongside Kodjoe, who is currently starring as firehouse Capt. Robert Sullivan on ABC's weekly drama "Station 19," which is based in Seattle. In turn, Parker fantasizes about getting Kodjoe in some scenes with her on the "Sex and the City" reboot series, "And Just Like That…" which is shot in New York.
Maybe Kodjoe can don his fireman's gear and swoop down to douse the flames burning at Parker's glamorous Upper East Side apartment in Manhattan. With the wonderful way these two work together, we wouldn't put it past them.
Images courtesy of Lifetime