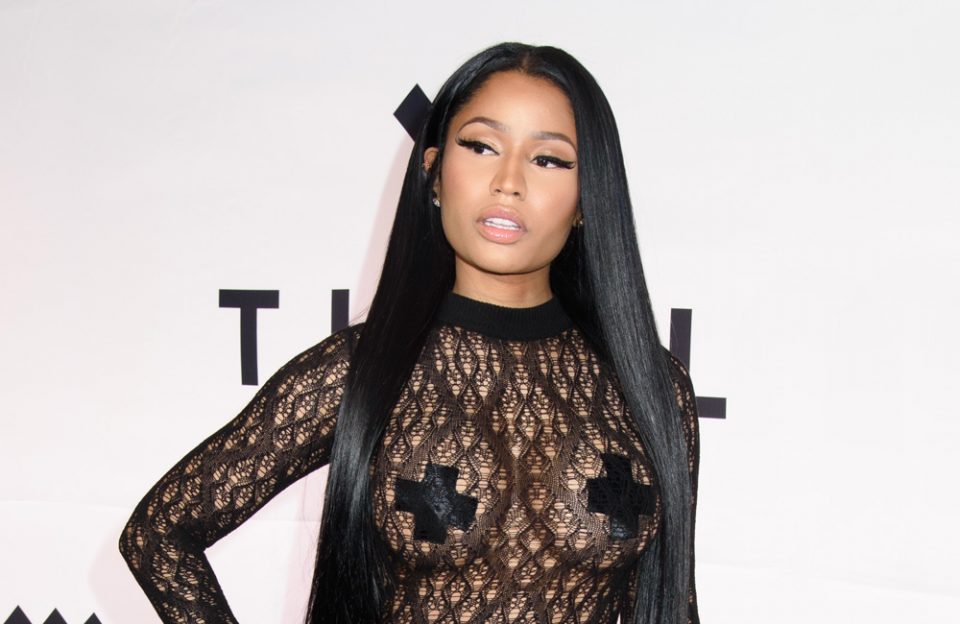 The son of former President Donald Trump is getting clowned after publicly endorsing rapper Nicki Minaj's bizarre coronavirus vaccine conspiracy theories.
Donald Trump Jr. was trying to make a correlation between Minaj's publicly-stated fears of the vaccination back in September 2021 and a report of a man who reportedly suffered from severe penis pain after getting inoculated.
It seems Nicki Minaj is the science and not Fauci! https://t.co/OM55acSoKJ pic.twitter.com/u2vT24pvR4

— Donald Trump Jr. (@DonaldJTrumpJr) January 19, 2022
Trump Jr's attempt to troll and mock Dr. Anthony Fauci, the preeminent American authority on the coronavirus, by using Minaj's tweet to impugn his expertise has backfired spectacularly.
"Sir you're talking bout two different things! She was talking about the vaccine NOT Covid," one person argued on Twitter.
Another suggested, "You people need to learn how to read. [The article] says from COVID not the vaccine."
The excoriation from the public continued unabated.
"Seem like he can't read. Vaccine and covid are not the same."
A third user said, "Lol the New York Post is saying the side effect is from COVID, Nicki is saying her friend said it was from the VACCINE! Donald Jr clearly can't differentiate 2 different sides of an argument."
"When are you going to gonnorhealize that it has nothing to do with Covid?"
"Well considering the article says a side effect from COVID infection and she was talking about the vaccine, I'd say you're grasping once again."
"Just everyone close your eyes and think about the sentence Don just said."
"Article says man got pain from COVID, Minaj said her cousin got it from the vaccine. So how does this correlate?"
"LOL this story again? It was soundly debunked by Trinidad Health Officials LMAO!"