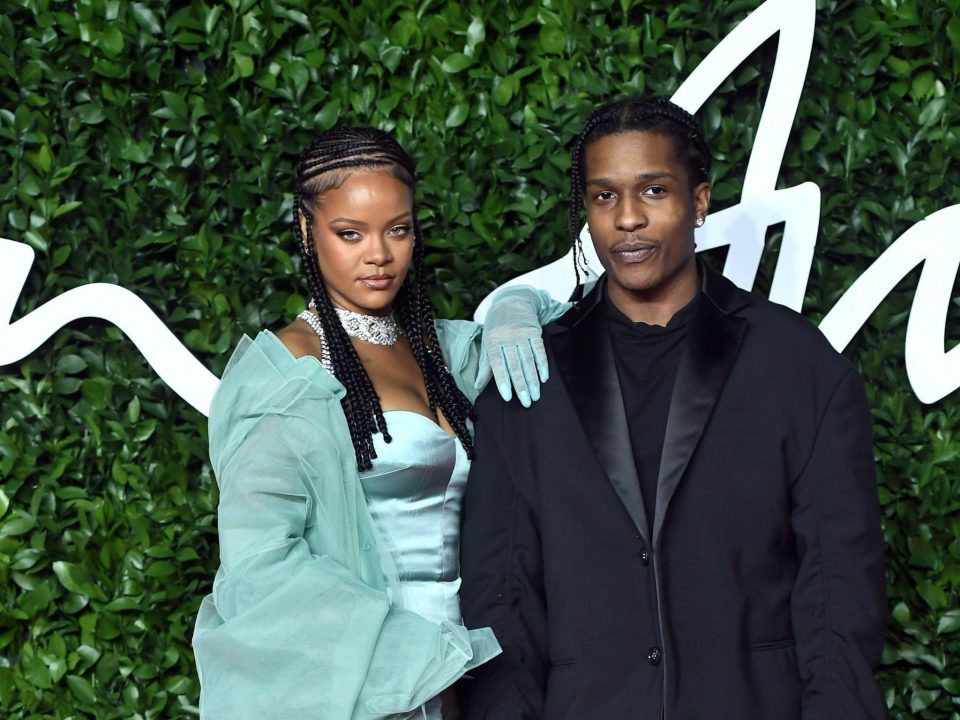 Rihanna has found her dream man, and now she is about to fulfill her dream of having a baby.
The 33-year-old "Diamond" singer is expecting her first child with longtime boyfriend A$AP Rocky. Bad gal RiRi debuted her baby bump while she and Rocky went for a stroll in his hometown of New York on Sunday, Jan. 30, 2022.
This news comes a year and some change after Rihanna and Rocky were confirmed to be a couple in November 2020 after years of friendship, according to People magazine.
Rihanna had developed a more no-nonsense approach to living after her breakup with her billionaire boyfriend, Hassan Jameel, in February 2020, telling British Vogue that she was "realizing life is really short." 
"You don't have a lot of time to tolerate s—-, you know? You put so much on your plate. When you're overwhelmed, you need to start cutting things out. And I'm overwhelmed too much," she said at the time. "What's happening now is that I'm going back to black and white. My gray area is shutting down."
For his part, Rocky, 33, whose birth name is Rakim Athelaston Mayers, told GQ mag that Rihanna is "the love of my life." 
A$AP added that life is "so much better. So much better when you got 'the One.' She amounts to probably, like, a million of the other ones. I think when you know, you know. She's the One."
Rocky said that fatherhood is "in my destiny, absolutely. I think I'd be an incredible, remarkably overall amazing dad. I would have a very fly child. Very."
That's good to hear because Rihanna is prepared to have "three or four" children, British Vogue reports.