Michelle D. Hord is a creative storyteller and media executive. As the president of Hope Warrior, Inc., and former vice president of creative content and talent management at
NBC Universal
, Michelle has produced content for television shows, developed strategic solutions for business and talent management needs, and spent more than two decades on a quest to inspire creativity in all of its various forms.
Michelle Hord was no stranger to tragedy, having started her professional career as a producer on "America's Most Wanted," where she came face to face with the unthinkable on a daily basis. But when it happened in her own family, Michelle's entire life crashed down around her.
One moment, Michelle had a husband, a career that was taking off, and a beautiful baby girl. When her marriage started to deteriorate and she had to fight for a divorce, she found strength in her seven-year-old daughter, Gabrielle. Just as the divorce was nearly finalized, the most important thing in her life was taken away. Her soon to be ex-husband, the man she once loved, murdered their daughter.
In her new book The Other Side of Yet: Finding Light in the Midst of Darkness,  Hord tells how she survived a mother's worst nightmare, a devastating loss that most cannot even imagine. In her darkest hours, she turned to the Bible, with a particular verse she kept coming back to: "Though he slay me, yet will I trust in him" (Job 13:15 King James Version).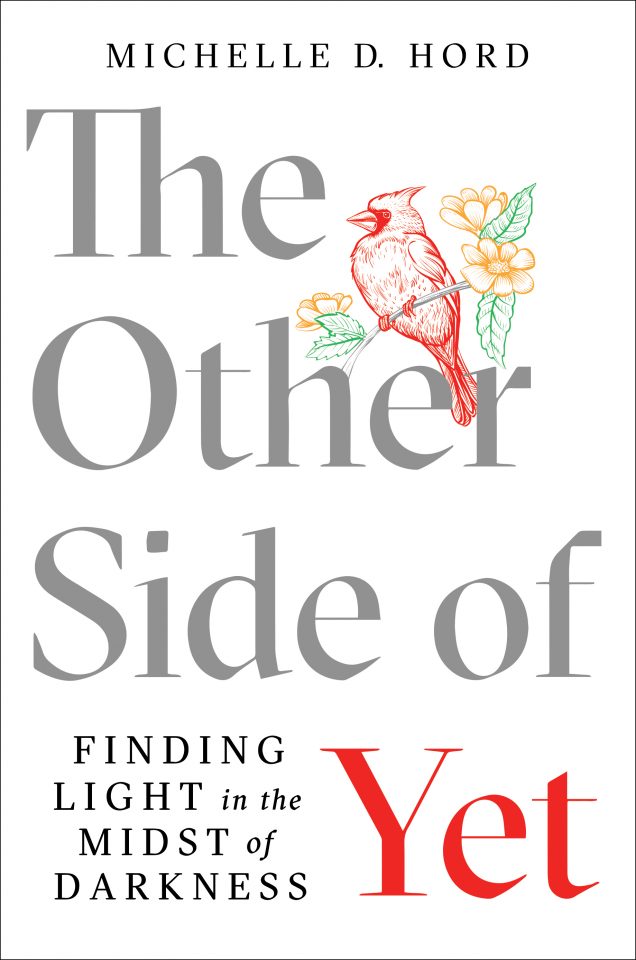 In the space between before and after, between ruin and recovery, there is "yet." Michelle found strength in her yet — it meant that there would be an after, that there was more to come.
The Other Side of Yet is not only a profoundly moving memoir of grief and resilience; it's a guidebook for anyone facing their own "yet." With compassion and insight, Hord explores the power of faith, hope, and love in the process of healing from loss. She melds heart-wrenching personal narrative with tangible advice and wisdom that will inspire comfort, grace, and growth in the face of adversity.
The Other Side of Yet is a beautiful and emotional story about how to keep moving—with bravery and sensitivity and defiant faith—through life's most challenging moments.