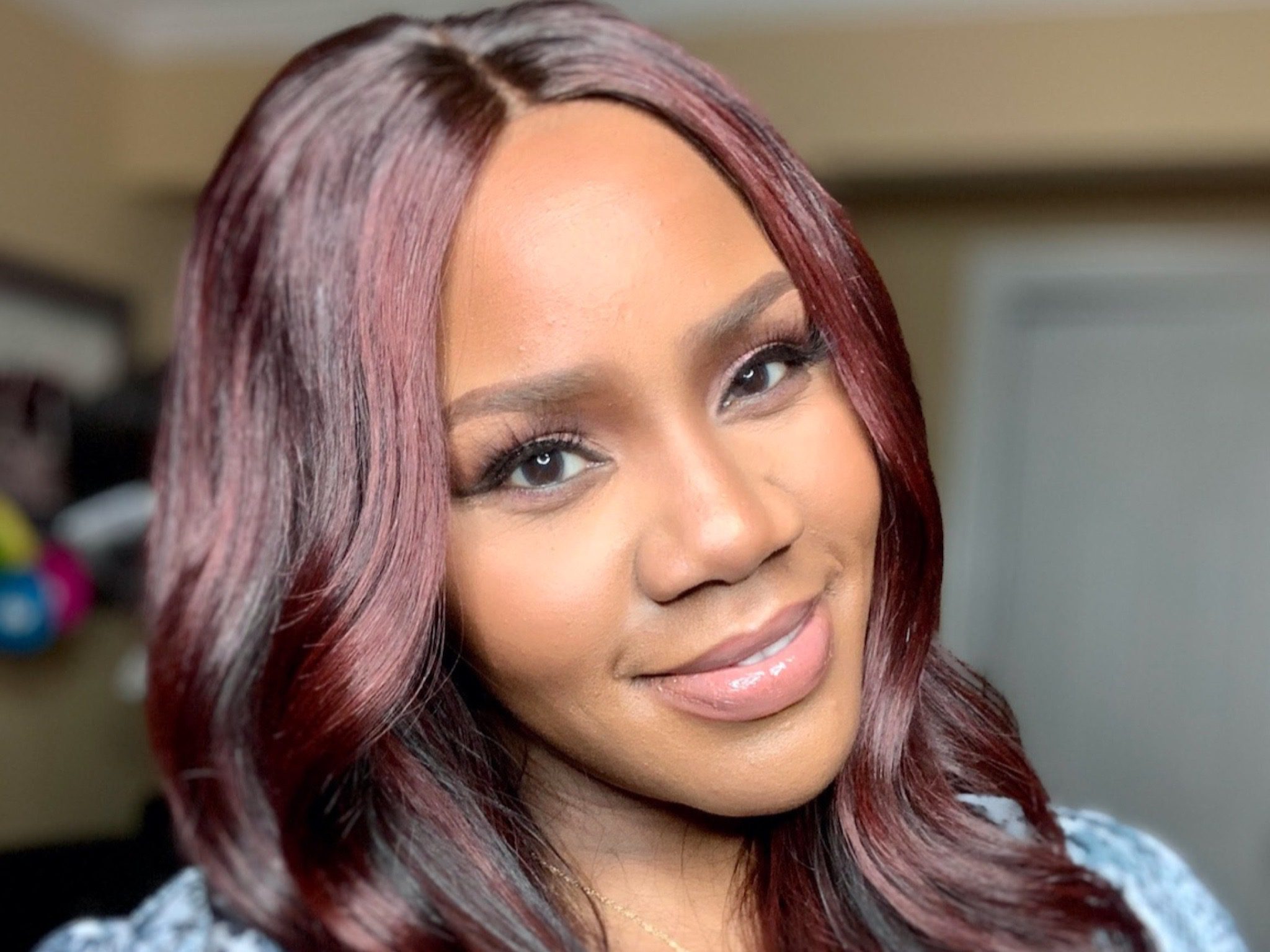 Songwriter and actress Kelly Price, a nine-time Grammy-nominated singer, is currently a cast member of "A La Carte," a dating dramedy series about Black millennials. The show airs on the popular AMC Networks streaming service, ALLBLK.
Price talks about making intentional decisions and gives advice to young women.
What have you learned about yourself?
As a mother and as a human and more recently, living through COVID and having been really ill and almost dying from it, I have learned to allow myself to live unapologetically and to be happy at any cause as long as it's not hurting anybody, and I'm not doing anything to harm anyone else. I have earned the right to aggressively go after being personally happy. I've done it for the industry. I've done it for friends, I've done it for family members, and I've helped make other people's dreams come true. As most women do, particularly those of us who have a very nurturing spirit, we look out for everybody, but most of the time it is to the [neglect] of ourselves. I have learned that self-care is not selfish. It's necessary if you plan on staying around for any length of time. That's been a big lesson for me. And I'm enjoying the results and the fruits of making those kinds of intentional decisions.
What are you telling young actors and actresses about growing in the industry?
Go after it like you're in the prime of your life. This is the time to do it. Give yourself grace. You are going to make mistakes. That's what this time of your life is about. And do it while you don't have to worry about other little souls that are your responsibility. Now's the time to test theories. Now's the time to take risks. I'm not an old lady yet, but if they want to hear some middle-aged wisdom, I'm here.
What advice would you give to someone wanting to start a family and have a career in entertainment?
Be intentional. I came up in a day where they would tell you, particularly in music, if you have a baby, we're going to shelve you. I think a part of taking back your power is owning it and never giving it away, and deciding that you want to be a family woman and have a baby and a career. For some people, they need to delay that. I don't think there's any one uniform that fits every single person, I think the journey is to know who you are, how you are, and how you can handle it. Everybody's journey is different. That's why I use the word intentional. If you want a family and a career, prepare for the bumps that are going to come along with that, but go with what you want to go with. Don't let somebody tell you if you have a baby, you're not going to have a career.