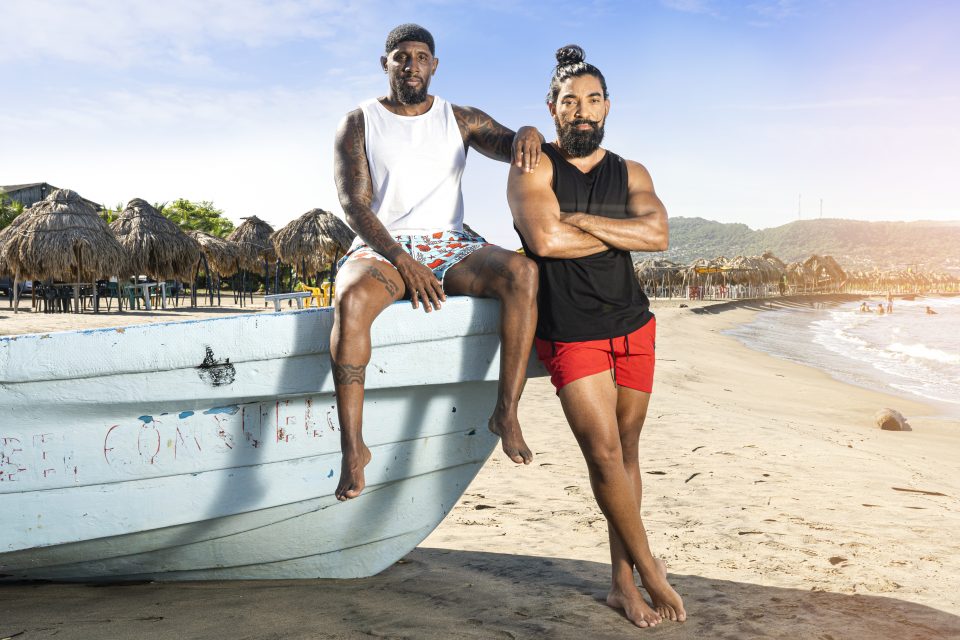 Valentine is a part of the TLC reality show "Love in Paradise." In season two, Valentine and his partner Carlos are bringing the drama, but Valentine shows the viewers that he's not afraid to have some fun. Throughout the show, Valentine shows that he can sing, and also doesn't have a problem dancing anywhere.
Valentine spoke with rolling out about his personality, what he loves about "Love in Paradise," and what people should expect in season two.
How was your experience on "Love in Paradise"?
My experience was very interesting and an introspective one. I've been a fan from the very beginning but never did I think the whole time that I'll actually be a part of the show, so I was excited initially. I learned things about myself along the journey. The first thing that I learned was that I wasn't as secure or confident with myself as I thought I would be when all the cameras are pointing at me all the time. I was like, "Oh my god, I'm insecure." I never really realized that because I was always in a controlled environment. That was one of the things that became a revelation for me, but it was a great experience overall.
How did you get into singing?
I'm from Brooklyn, New York, and I've been singing since I was little. When I went away to college my parents weren't very supportive of me singing, and they were like 'You better get an education.' I was in the mindset of doing what my parents said to do, so I kind of shifted to more of the business side. I was managing artists in Atlanta, Georgia. I made a lot of connections working alongside Ian Burke, and that's how it started. I have always been juggling one foot in both worlds. I was in corporate building my career and I was in the music industry. So in New York, I was working in human resources and during the day building my career and at night I was in every studio all over the Tri-State area writing songs and working with producers, and building my craft.
Why should the viewers keep up with your story on the show?
I don't know how entertaining I am on a TV. I haven't even seen it. I just know that it's real. I am being my true self. I'm not carrying on and cursing as much but I'm being my real true self, and so is Carlos. If you want to watch two people who had been talking for a year and a half online, right at the beginning of the pandemic, and how it panned out, watch it. It shows when we met in person and our emotions truly from when we first met to the ending when I left and came back home to LA. It is real.