In a reversal of events, comic legend Dave Chappelle is going to be honored by the very high school that rejected him in 2021.
Chappelle's alma mater in Washington, D.C., the Duke Ellington School of Arts, is going to name its theater after him just seven months after protesting the move due to some controversial comments he made about the LBGTQ+ community.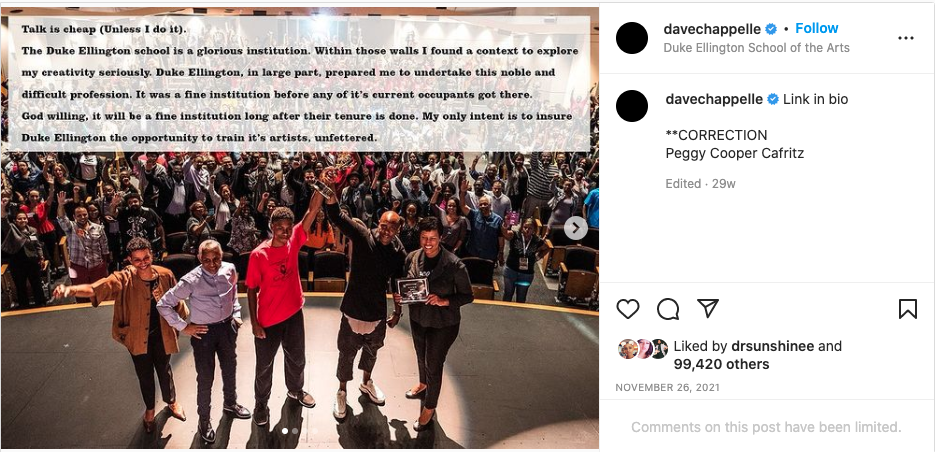 Netflix and Chappelle came under intense national fire after the streaming goliath aired his special "The Closer" in 2021 that contained multiple inflammatory remarks about the transgender community. After Netflix refused to take the special off its network, protests took place outside a Netflix office in Los Angeles.
Later, in November 2021, Chappelle visited his old high school and agreed to sit down with the students to have a dialogue. Due to the intensity of the opposition to having the theater named after Chappelle, he declined the school's offer.
Instead, Chappelle said he offered not to have his name on the theater if those who opposed the move raised more money for the school.
Chappelle's supporters raised more money than the opposition. 
The school is now going to commence their initial intention of renaming the performance theater after its most famous alumnus due to, as school officials deem, an "ongoing commitment and service to the school." 
Some students, of course, continue to voice opposition to the school honoring Chappelle.