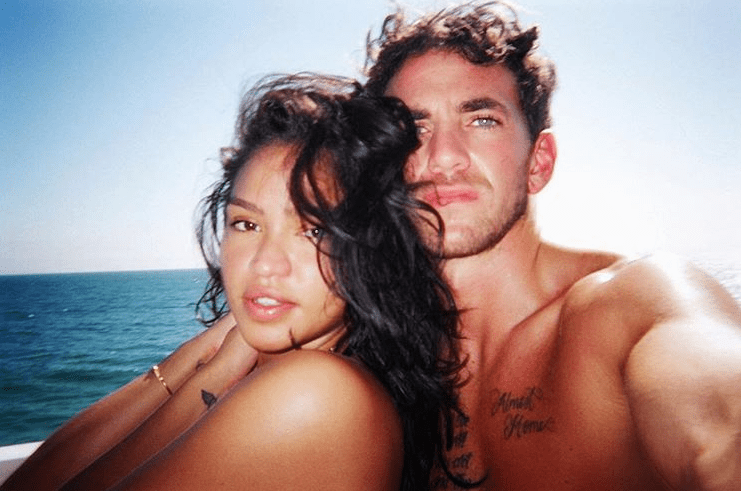 Diddy got slammed on social media when he informed the public through a source that he was releasing a song that revolved around his efforts to move on from singer and former fling Cassie. Her husband was far from being good with the gesture.
Sean "Diddy" Combs, who now goes by the nickname "Love," and Cassie Elizabeth Ventura  "dated" on and off for an entire decade. The pairing never produced any children and Diddy never did put a ring on it.
Conventional wisdom has it that, initially, Cassie undoubtedly savored the music mogul's extravagant expressions of affection and their frequent hops from continent to continent to attend some of the world's most iconic events and parties. But as the years dragged on and the emotional high of the opulent lifestyle wore off, she craved the one thing that he never gave her: marriage.
Ironically, Cassie, 35, eventually fell in love with her personal trainer, Alex Fine, whom Diddy, 52, introduced Cassie to years before. Cassie finally worked up the gumption to go public with her new love – or rather true love – with Fine.
Since then, Cassie and Fine have married and are now parents to two beautiful young daughters.
But old resentments resurfaced after an associate of Diddy's told "TMZ" that the Diddy plans to release the single "Gotta Move On" featuring Bryson Tiller as an ode to Cassie. 
Cassie's husband, who has long moved on from being on Diddy's payroll as a fitness trainer, was apparently displeased with the news. And he struck back at Diddy.
In a now-deleted post, according to The Shade Room, Fine posted a meme on his Instagram page that was centered on Pride Month. While shouting out to the "LBGTQ+ friends," Fine then said that "attached is a charity [that] helps people who are in the closet and GOTTA MOVE ON … "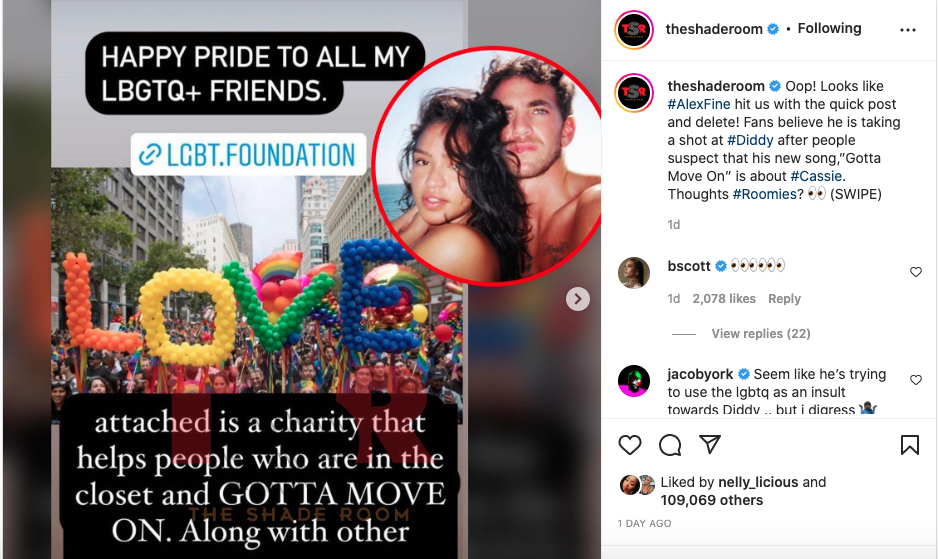 Diddy has yet to respond to Fine's post.