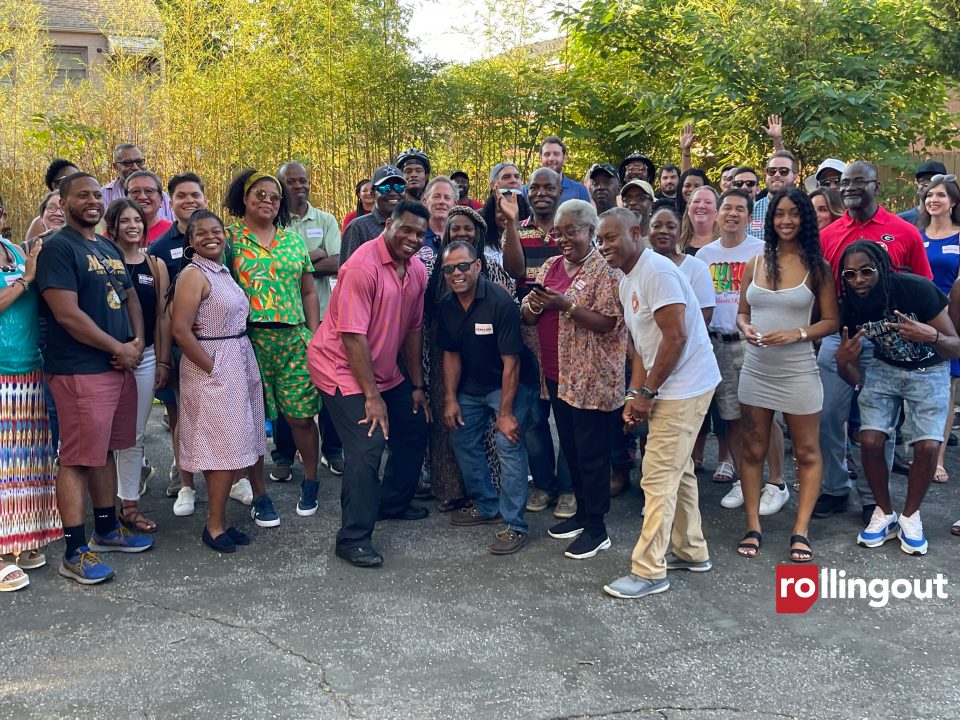 One of Georgia's first official Juneteenth events hosted by Republicans doubled as a campaign stop for the party's controversial nominee for the U.S. Senate, Herschel Walker.
On June 20 at the Republican Black American Community Center in College Park provided an opportunity for Herschel Walker to speak to supporters and meet with fellow politicians to share his beliefs and his priorities if he's elected into office.
The most decorated football player in the University of Georgia's history opened his address to the crowd acknowledging the importance of Juneteenth, a holiday celebrating the end of slavery. Walker also acknowledged how slavery still continues today through human trafficking and other illegal channels.
Race was a topic Walker didn't run from at all during the event, as he explained his life story.
"Ten years before I got to college, the first five Black players got the chance to go to the University of Georgia," Walker told supporters. "So they laid the path down for me to get an opportunity to go. I got the chance to go to college, and I got there with some other Black players as well. Can y'all believe that? I don't know if y'all know I'm Black, but I am Black."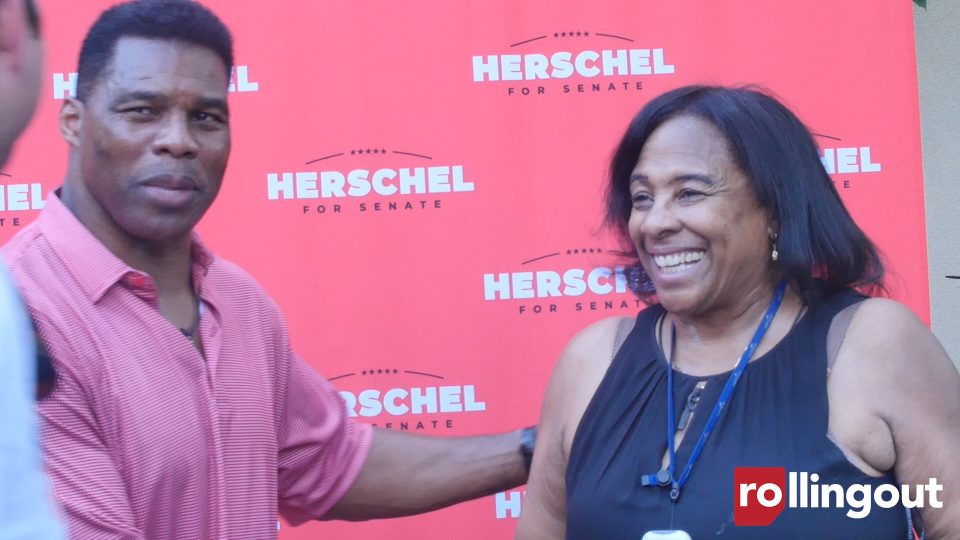 Walker also addressed people questioning his decision to run for office as a Republican. He explained that many of today's problems like inflation, gas and grocery prices, have stemmed from the Democrats, who control the U.S. House of Representatives and the U.S. Senate thanks to the election of Georgian senators Jon Ossoff and Rev. Raphael Warnock.
"Then they say, 'Herschel, you're forgetting your party,' and I'm like, 'What party?'" Walker said. "They say, 'the Democratic party.'"
Walker then took a beat to look at the crowd before pointing to himself.
"The Democratic party forgot me," he said. "I ain't forgetting about them, they left me. Because if they didn't leave me, they would've taken care of my family wanting to receive an education."
If elected over opponent Raphael Warnock, Walker's priorities start with energy.
"First of all, I think we got to get energy independent again," Walker told reporters. "I think we've got to be energy independent again. I think that started a whole wave of this economy. I think this economy is really hurting everyone. And then I think the border, we got to control that border."
Despite the references he made in his address to the crowd about his athletic career at UGA, in the NFL or in Mixed Martial Arts several decades later, Walker wanted to clarify he's not just a "celebrity" candidate.
"People continue to talk about me being a celebrity, and I'm like 'Guys. I haven't played football in like 30 or 40 something years,'" Walker told rolling out. "They're still talking about football, so I reckon that may be [the biggest misconception about me]."