One thing about it, Megan Thee Stallion can move. It's not a coincidence that she dropped a song titled "Body."
On June 28, Megan shook up the world with an Instagram post of her twerking for about 42 seconds to the song, "Bounce It Biggity Bounce It" as her caption read: "All home grown from da mf south."
Come On Na 😩😭 @TheeStallion pic.twitter.com/8OqKyqWEkv

— First Class 🏁 (@1DJFirstClass) June 28, 2022
Here are just a few of the Instagram comments about the post.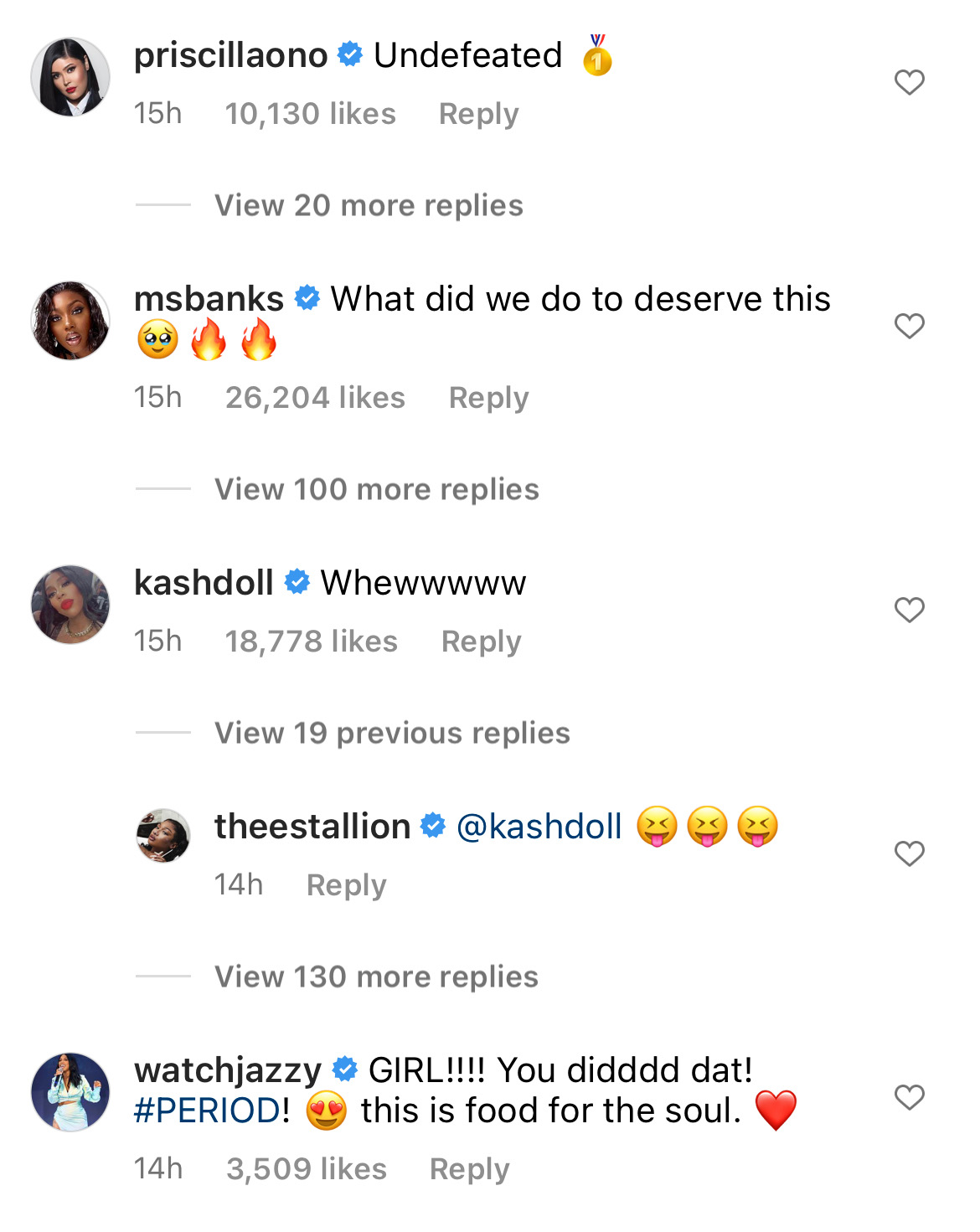 There was also another video of her dancing to Ciara's song, "Body Party."
Megan Thee Stallion Doing The Bump n Grind To Ciara Hit Body Party 🍿😳😍 Did She Kill It Or Whattt ? 👀❤️ #CelebsLoveCiara pic.twitter.com/Pi7MSRbp2P

— Celebs Love Ciara (@CiaraCelebs) June 29, 2022
Social media was definitely in a frenzy the night she posted the videos and they had many people losing their minds.
Y'all look at Megan Thee Stallion's recent on Instagram pic.twitter.com/ulUuURe8hL

— Jango🪬 (@jangoshakur) June 29, 2022
megan thee stallion was blessed by god and there's literally no other way to say it.

— 𝐜𝐡𝐥𝐨𝐭𝐞𝐦𝐛𝐞𝐫 𝐝𝐚𝐲 𝟔 (@luvischlo) June 29, 2022
Megan thee stallion is something special boy

— Jah. (@Jeesa_Jay) June 29, 2022
Megan definitely knows how to wake up Twitter and Instagram.