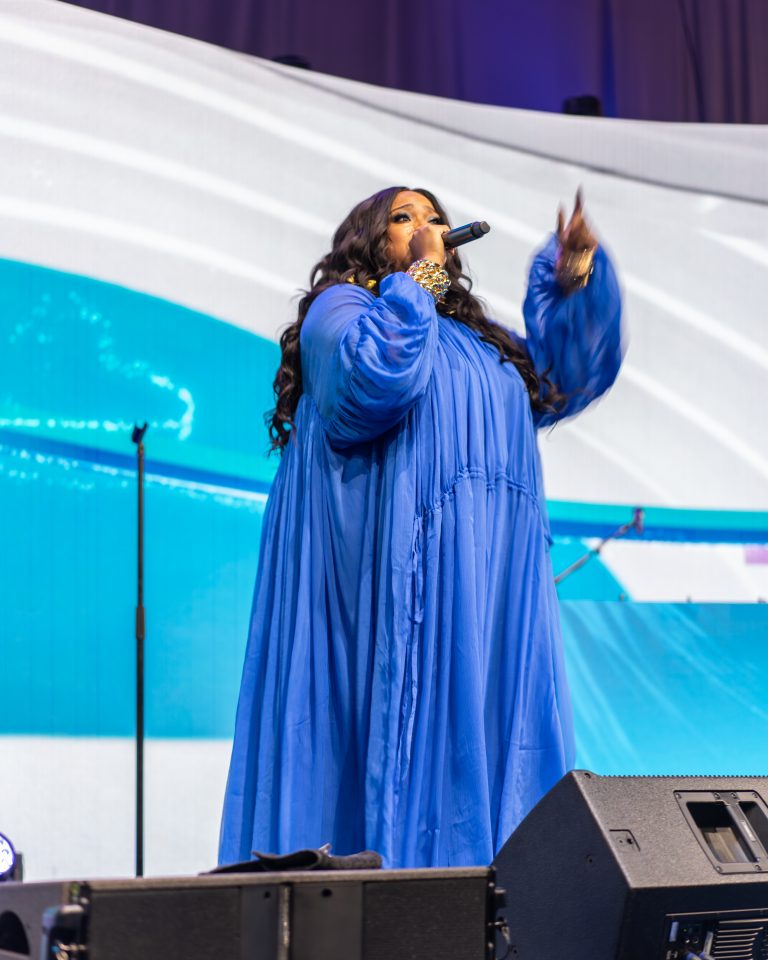 Kierra Sheard Kelly is a Grammy Award-winning gospel singer, songwriter, fashion designer, actress,and entrepreneur. Sheard was present at the 2022 Essence Festival of Culture in New Orleans, and put on a special performance for her fans on July 3.
Kelly spoke with rolling out about her career and entrepreneurial endeavors.
How was your experience at the Essence Festival this year?
It's always amazing and so much fun. It makes me appreciate where I've come from seeing Black people just be strong. We have such a good vibe when we come together. I love the maturity that we bring during the Essence Festival. It's just good energy, and it's magnetic. It feels like one big family reunion. We sit down next to complete strangers, but we don't have to introduce ourselves if the song is good. If it takes us down that line, we're just going to rock out together. It's literally a universal language that we share that I think has to do with our souls, our history, and our culture.
How do you balance everything that you do?
I balance it by being honest with my bandwidth and what I can carry. So it looks like I carry everything well, but I know when I need to stop, or just go hide. I'm not ashamed to ask for help. I'm not the person that needs to be in a room that knows it all. I'm going to tell you that I don't know this, and I need you to help me. That's how I do it. Then, of course, my faith is everything. That is my therapy. That is how I tap into my peace. My God and my relationship with him, helps me to just figure out what I need to say "yes" to and what I need to say "no" to, and just me knowing what on earth am I here for? It just helps me to be steady and have peace. Though the door may look great, I don't have to work for that one. God's going to make this other one easy for me because it's assigned to me.
Tell us about some of your new ventures. 
I do have Eleven60, which is a plus-sized clothing line. We just hope to provide plus-size women with easy options, but still, fashion-forward options. I have new music coming out really soon. We recorded in Atlanta and it was insane and so good. I recorded with people such as Jekayln Carr and Pastor Mike. Hopefully, my cosmetic line will come out really soon. It's so much goodness, but I'm taking it one step at a time. Sometimes all of the ideas that we have, if we let it overwhelm us, it'll feel like a curse. But if you take your time and be strategic and plan, I promise you will know.