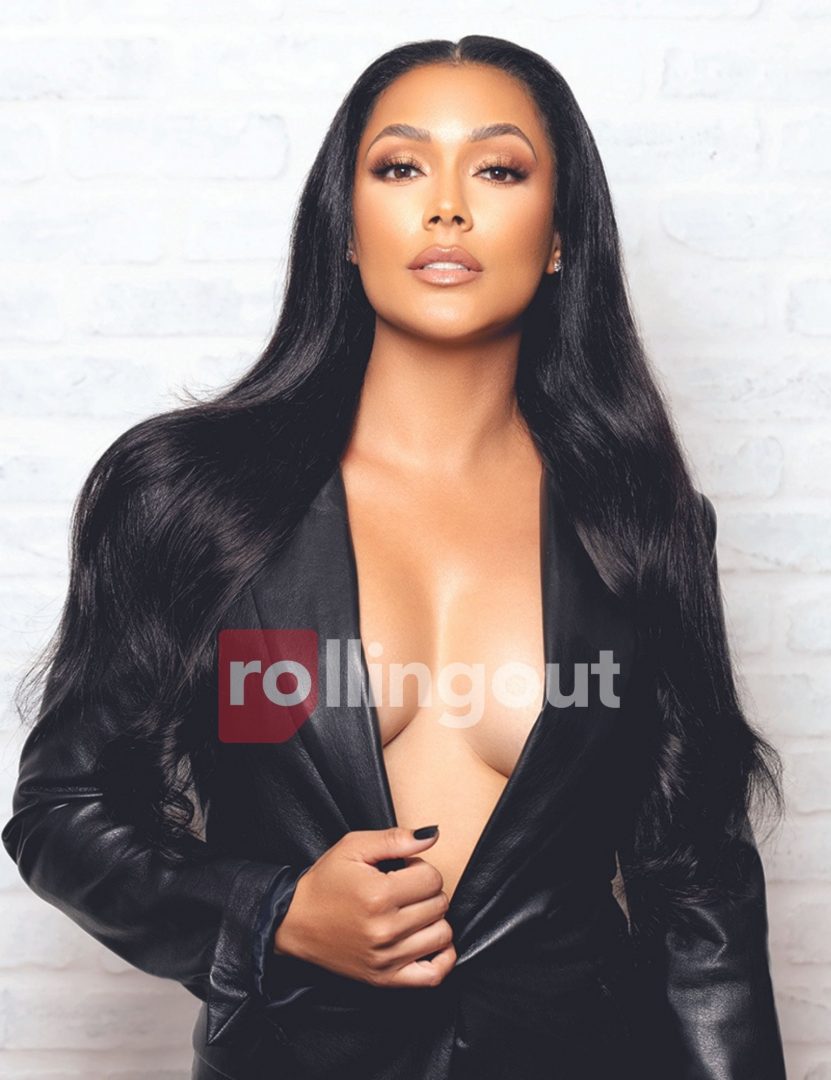 Shantel Jackson is an acclaimed model and actress who suddenly found her passion for both was waning. Jackson decided to find something to put her all into, so she created a product that she and other high-heel-wearing women could appreciate — a new kind of shoe pad. Jackson is the owner of Shoe Gummi, which is the world's first outersole pad designed to reduce pressure on the ball of the feet, providing comfort and prolonging wear while keeping a woman's foot from sliding forward in her shoe.
As Jackson continues on her journey as a successful businesswoman, she has learned some key tips along the way and offered to share her thoughts on professional and personal growth with women on the rise.
How did you end up in Los Angeles?
Growing up, I wanted to be in acting and modeling. I love the glitz and the glamour, and I just figured at one point, that someway, somehow, I had to end up in LA to become an actress, doing commercials, the whole shebang. A couple of years ago, I decided that I fell out of love with acting. It wasn't for me anymore at the time. I told myself I was going to put my all into this product that I have, Shoe Gummi.
What does Shoe Gummi do for women who wear high heels?
Shoe Gummi is an outersoul and it's the first of its kind. It goes on the outside bottom of a woman's high heel, and it tilts your foot and the shoe back slightly. It takes a lot of that pressure off the balls of your feet so you can wear your high heels longer, walk more confidently and be more comfortable. I came up with Shoe Gummi out of my own need for comfort because I'm obsessed with high heels.
What do you feel are some of the keys to becoming a successful businesswoman?
One of the keys to being successful in business is finding the right team. So much weight is lifted off of you as the business owner. Personally, I was answering emails dealing with my manufacturer, processing orders, and doing my social media, and when you have a couple of companies, that can be a lot of stress. So finding the right team, someone who's taking over the marketing for me, doing my social media posts, helping out with orders, that's what I mean [by] the right team. You need those things to be successful. You go from a $10,000 a month company to $100,000. Then your team gets even better, and then you go from $100,000 to a $200,000.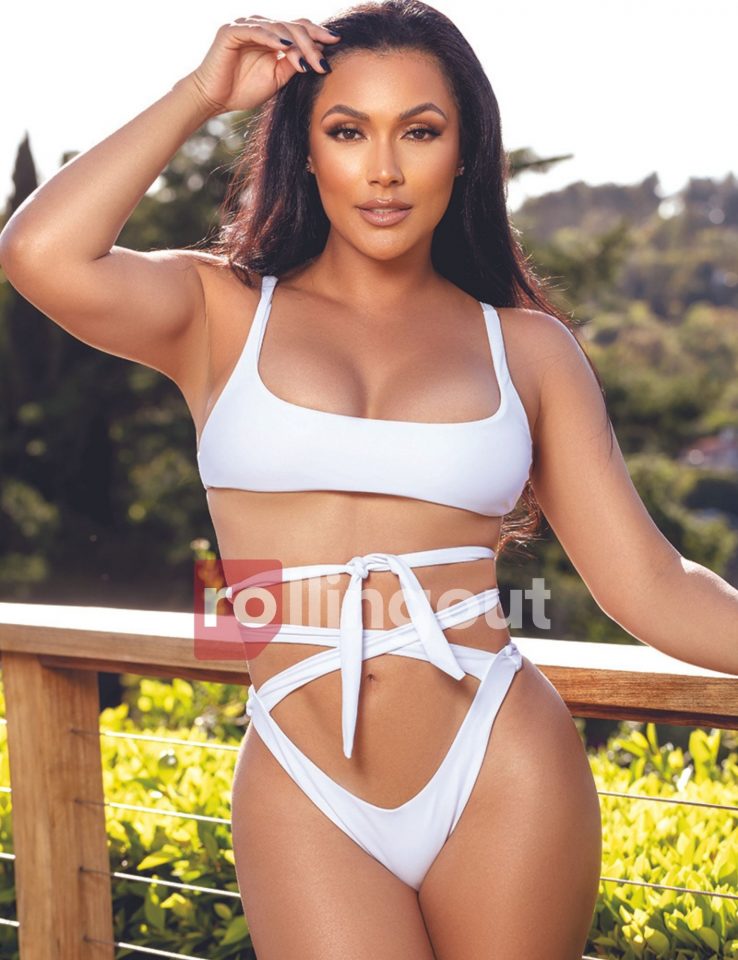 Does being successful add to your sexy?
Absolutely. I feel when I walk into a room, I'm not only a pretty face, but I'm intelligent. I'm an inventor. I'm an entrepreneur. People look at me and they think "oh, yeah, she's pretty" and that might be it. But that's not it. I bring more to the table. … with just me being me, with what I've invented, with what I'm working on and my own branding.
What are some key components that describe your brand?
Everything that I'm tied to is a lifestyle. Lifestyle is key to me. With Shoe Gummi, I love high heels and I want to be comfortable in them, so that ties into my lifestyle. Another company that I have is Fancy Goods because I love cosmetics and eyelashes. Also, just beauty, in general, is a lifestyle. Whether I'm wearing no makeup or a full face of makeup, I like things a certain way. Everything is [a] lifestyle, and it goes with what I'm doing.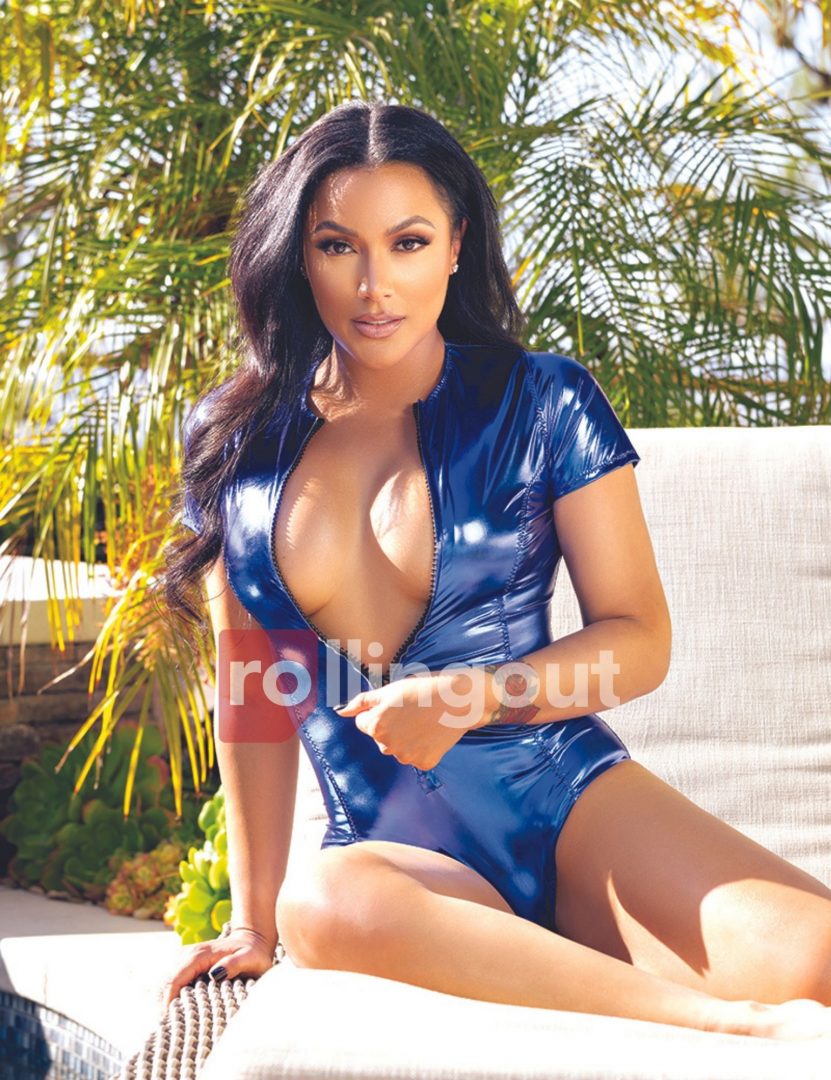 How important is it for you to feel comfortable in your skin?
I can honestly say that I am very comfortable in my skin, and it's taken some time to get to that point. We all can't be perfect like we try to be, but you're a better and happier person when you try [to] stop being perfect. You can't be perfect. You can try, but you'll never be perfect and that's what makes us human. That's what makes us, us. I'm not perfect, and that's what makes me who I am.
Images by Michael Melendy