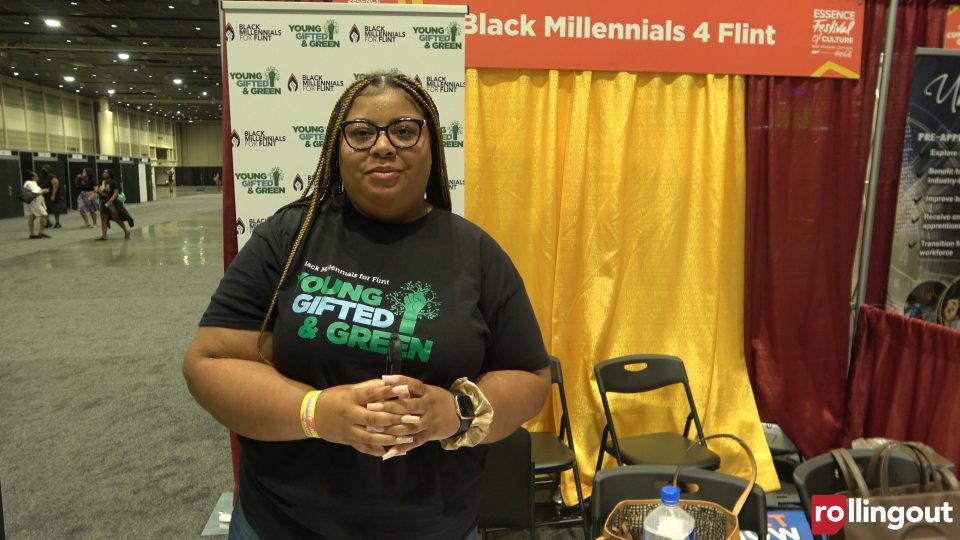 NEW ORLEANS – Some of the largest events in the Black community over the past decade were highlighted at the 2022 Essence Festival of Culture.
Black organizations like the Trayvon Martin Foundation and Black Millenials 4 Flint represented at booths in the festival's convention center.
"We're here at the Essence Festival to support our brand and promote Black unity," Jamar Fisher, of GCP, told rolling out.
GCP stands for "God's Chosen People," and the slogan on the merchandise the company sold at the convention was "I'm Not Your Enemy."
"This vision came on 6/25/20," Troy J. Walker, of GCP, said. "I got tired of us killing each other, then they were killing us on a national stage, so I got on my knees and asked God to save me or take me because it was time to do something."
The Trayvon Martin Foundation had a booth of merchandise remembering the Black child killed at 17 for looking "suspicious" wearing a hoodie and being confronted by former neighborhood watch member George Zimmerman. This marks the 10th year since Martin's death, which some of the merchandise indicated. Each purchase came with wristbands that read "I Am Trayvon Martin, You Are Trayvon Martin," a reference to President Barack Obama's if he "had a son, he'd look like Trayvon Martin" remarks in 2012.
If you're attending the #EssenceFest make sure you stop by the Trayvon Martin Foundation booth to purchase a Tshirt to support the movement & we will give you a special gift. 😊💚😉
Hope to see you there #Trayvon17 💚 pic.twitter.com/wL15iXu2hc

— Sybrina Fulton (@SybrinaFulton) July 2, 2022
Black Minnenials 4 Flint organization was also represented at the festival, as Dionna Brown updated rolling out on how the city is managing amid its eight-year water crisis.
What are you promoting here?
Black Millennials 4 Flint is a nonprofit civil rights organization, focusing on environmental inequalities … we were founded in 2016. We started with water drives and delivered water to the residents of Flint. We're here to highlight what lead can do to the body, our reproductive health with males and females, and what it can do to our children. We also provide information on how you can test for lead in your own home.
What's the 2022 update on what's going on in Flint?
They're still replacing all of the lead pipes. They're not complete with that project. On June 28, a Michigan Supreme Court Justice ruled the charges brought against [former Michigan] governor, [Richard] Snyder and the nine other officials responsible for the Flint water crisis, are not responsible and all charges were dropped on June 28. So Nobody is to blame for the water crisis, even though we all know Gov. Snyder and the nine other officials are responsible for poisoning the whole city. Residents still do not trust the water, we still buy bottled water. The donations have stopped, but we buy our own water.
I work at a community college, so I see the kids who were in elementary school [at the start of the crisis], now in college. They need disability services at an all-time high right now, and we don't have the manpower to do so because of the lead water and delay in cognitive development.