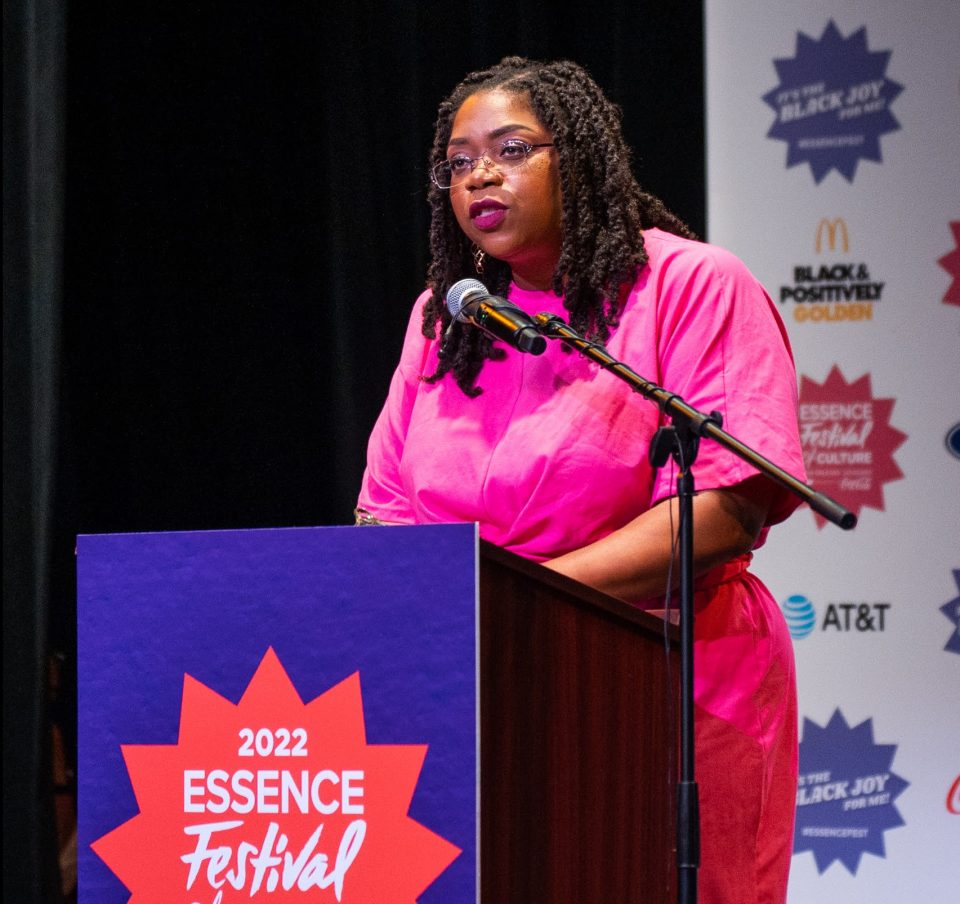 Rolling out spoke to Andrea Howard, focus audiences marketing manager at Ford Motor company. She spoke about the company's efforts to connect with Black women.
What is your role with Ford?
I joined the U.S. marketing team, specifically integrated marketing communications, as the focus audience's marketing manager. I'm at five months in and actually came on to work with our field and dealers. I [work] on a lot of our tier three initiatives, making sure that we're showing up with our dealers, with these multicultural audiences, not just at the national level.
And then I had the opportunity to step in and help with the Essence Festival. So I immediately jumped on that. I was ready to help, and connected with an agency, and began planning. I ended up being the one that was lucky enough to see the creative, and help drive the strategic vision for how we're showing up at Essence. I'm super excited that I got a chance to join the team just in time for this festival.
What does Ford bring to Essence Festival?
Ford's theme is "JOYRIDE: Destination joy." So we're taking what Essence has begun as far as, "It's the black joy for me," and saying, the destination for joy is the Ford Booth, in the convention center. It's gonna be the joy of music, the joy of memories, the joy of feeling electric, because we have our all electric vehicles on display. The Mach-E, and the F-150 Lighting. We had an electric dance floor where folks can really create kinetic energy, actually powering the dance floor and the electric pony that lights up … we're just happy to bring all the joy this year.
What do you want people to take away from Essence Festival?
First of all, creating a really memorable and joyful experience for all of these beautiful Black women that are descending on New Orleans to live their best lives, get their experience, recharge, and connect. We feel like Essence has always stood for what's important for Black women. We're also saying, "Hey, Ford isn't just about our vehicles and our features and our benefits. We are a lifestyle brand and we're showing up for you where you dwell, where you wanna be with the sisterhood, and we're creating memories for you as a company." When you do think about a product,  we have some things that will fit your lifestyle. But in the meantime, let's have a party.
Why is it important to connect with the African American female?
The African American female is the arbiter of culture, style and fashion, and decision-making in their household. At least 85 percent of the purchase decisions happen with the women in the household, particularly in African American households. We know that they work hard, they play hard, they earn their money hard, and they're fabulous. And when they decide that they wanna be in the fabulous vehicle, we wanna say, "Here we go. We have something for you."