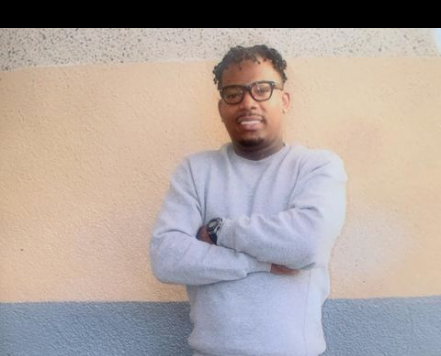 Some hip-hop heads and criminals have yet to fully digest the announcement by America's law enforcement years ago that they solve many of their crimes through the suspects' social media accounts. 
Rapper Nuke Bizzle took it a step further than just flossing his stolen money on Instagram or brandishing illegal firearms on Facebook. The Memphis, Tennessee-based emcee actually created a song and video on YouTube in which he bragged about stealing COVID-19 relief money from the California Employment Development Department.
Nuke Bizzle even had the laughable audacity to call the song "EDD."
"I done got rich off of EDD," he said, according to the U.S. Department of Justice's website.  He also boasted about "my swagger for EDD" while holding up a stack of envelopes from EDD and getting rich by "go[ing] to the bank with a stack of these." 
"I gotta shoutout to Donald Trump. / I just might swipe me a lump sum," the rapper rhymes in one verse in the song. 
Damn dawg was really livin' his raps pic.twitter.com/6m50K7JkDK

— Dash (IG:QCMedia___) (@JROD813) October 17, 2020
The U.S. Attorney's Office in the Central District of California states that Nuke Bizzle defrauded the U.S. Department of the Treasury 92 times using fake names and stolen identities to obtain $1.2 million that apparently financed his lifestyle in Hollywood Hills.
The DOJ reports that Nuke Bizzle, whose real name is Fontrell Antonio Baines, 33, has been in federal custody since October 2020. He is expected to plead guilty in federal court in downtown Los Angeles to one count of mail fraud and one count of unlawful possession of a firearm and ammunition by a convicted felon.
Bizzle admitted on his Instagram page that he is locked up in the Los Angeles County jail.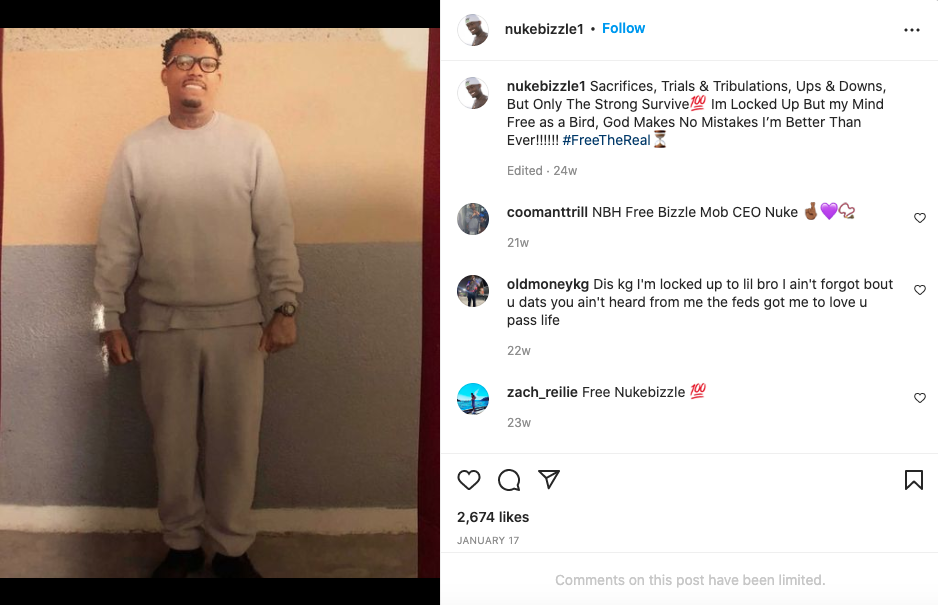 Nuke Bizzle faces up to 20 years in federal prison on the mail fraud charge and another 10 years on the possession of an illegal firearm by a felon.
Below is the song "EDD" where Nuke bragged about stealing funds from the state and federal governments.